London Revealed as the Supercar Capital
Posted by
AZ Luxe
on
23rd July 2019
London is revealed to have the most supercars in the world, with studies showing that the city has more flash vehicles line the streets than capitals such as New York, Moscow and LA. So, if you are a fan of spotting supercars, it may be worth taking a trip down to the big smoke. In this blog, we have mapped out some of the top places to visit if you want to go supercar spotting. We also discuss some of our favourite supercars to drive around the city if you want  to turn heads. 
Supercar Spotting in London
London is a city overflowing with glamour and wealth. How better to showcase this than through driving a supercar? However, driving a supercar around London should not just be for the privileged few. Perhaps you are interested in renting a Lamborghini Huracan Spyder for the day, or maybe you are just content with spotting a Rolls-Royce Wraith. Whatever the case may be, there are countless ways to appreciate these vehicles, including social media pages dedicated to spotting supercars around London. For the best chance of spotting a supercar in the flesh, head down to the following places around London and keep your eyes peeled:
Harrods, Knightsbridge
This world famous department store is a renowned shopping destination for the rich and famous. Inside, you will discover supercar drivers browsing designer goods before heading back to their vehicles. For best results, walk along the stretch outside Harrods and listen out for the sound of engines ferociously roaring in the distance. 
Sloane Street, Knightsbridge
Internationally recognised as one of the world's most exclusive and luxurious shopping destinations, it is not uncommon to see supercars cruising along Sloane Street. This area even hosts its very own annual Supercar Sunday, commencing on 14th July 2019. Last year, the event saw over 500 cars, making it a haven for all supercar fanatics. Coined as the 'biggest car meet of the summer for supercars,' this is an event not to be missed. 
The Park Tower Hotel, Knightsbridge
Situated within the heart of one of London's most exclusive areas, The Park Tower Hotel is a prime location to spot supercars belonging to the hotel's wealthy visitors. If you have your own supercar, why not park it amongst the others in the carpark and indulge in a spot of afternoon tea at the hotel? With tea, cakes, scones and champagne, the Park Tower Hotel is home to the best afternoon tea in London.
The Dorchester, Mayfair
As one of the most prestigious hotels in London, you are likely to spot a range of Lamborghinis and Rolls-Royces belonging to the guests parked out. Even if you are not treating yourself to a luxurious night sleep at the Dorchester, it is still a great place to go if you are on the hunt for an impressive supercar sighting for your Instagram.
Kensington Palace Gardens
This upscale neighbourhood has some of the most expensive properties in London (with the average being £35 million). With expensive property often comes expensive cars. If you are a supercar lover, why not take a gentle stroll along this street and admire the stunning property whilst you are there. 
Renting a Supercar in the City
Renting a supercar in London is a great activity to do, particularly if you are passionate about looking the part in the supercar capital. Here is a list of our favourite supercars to drive around the city:
Hiring a Lamborghini Huracan is a great way to experience the pure engineering prowess of one of the most exclusive cars on the market. If you are looking for something that is built purely for performance, then check out our Lamborghini Huracan Performante for a car with a racing feel. 
A Rolls-Royce is the highest standard for luxury vehicles. An elegant Rolls Royce Wraith combines electrifying performance with graceful styling, making it an exquisite choice for a supercar connoisseur. 
Something Sophisticated:
Mercedes Benz AMG GT Roadster
The Mercedes Benz AMG GT Roadster is a sleek, powerful and sophisticated supercar. It will give you the opportunity to explore the roads more intensively than ever before. With the ability to go from 0-60 in under four seconds (at top speeds of 188mph), it may even be worth taking a trip outside the centre to truly maximise its capabilities. 
With London being the supercar capital of the UK, you are likely to spot them all over the city – particularly around the more affluent neighbourhoods. If you are a lover of supercars and are interested in renting one, then please feel free to contact us today. At AZ Luxe, we have a range of services, including supercar hire, chauffeur services and private jet chartering. You too, could be cruising in the supercar capital of the world with AZ Luxe.
Recent Posts
Best Supercars for Corporate Events
Posted by
AZ Luxe
on
30th May 2019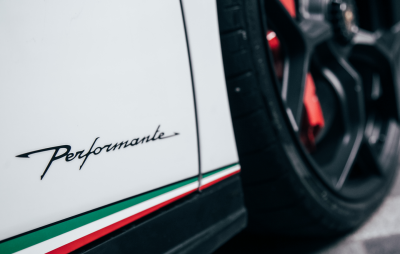 Supercar Season in London
Posted by
AZ Luxe
on
09th May 2019