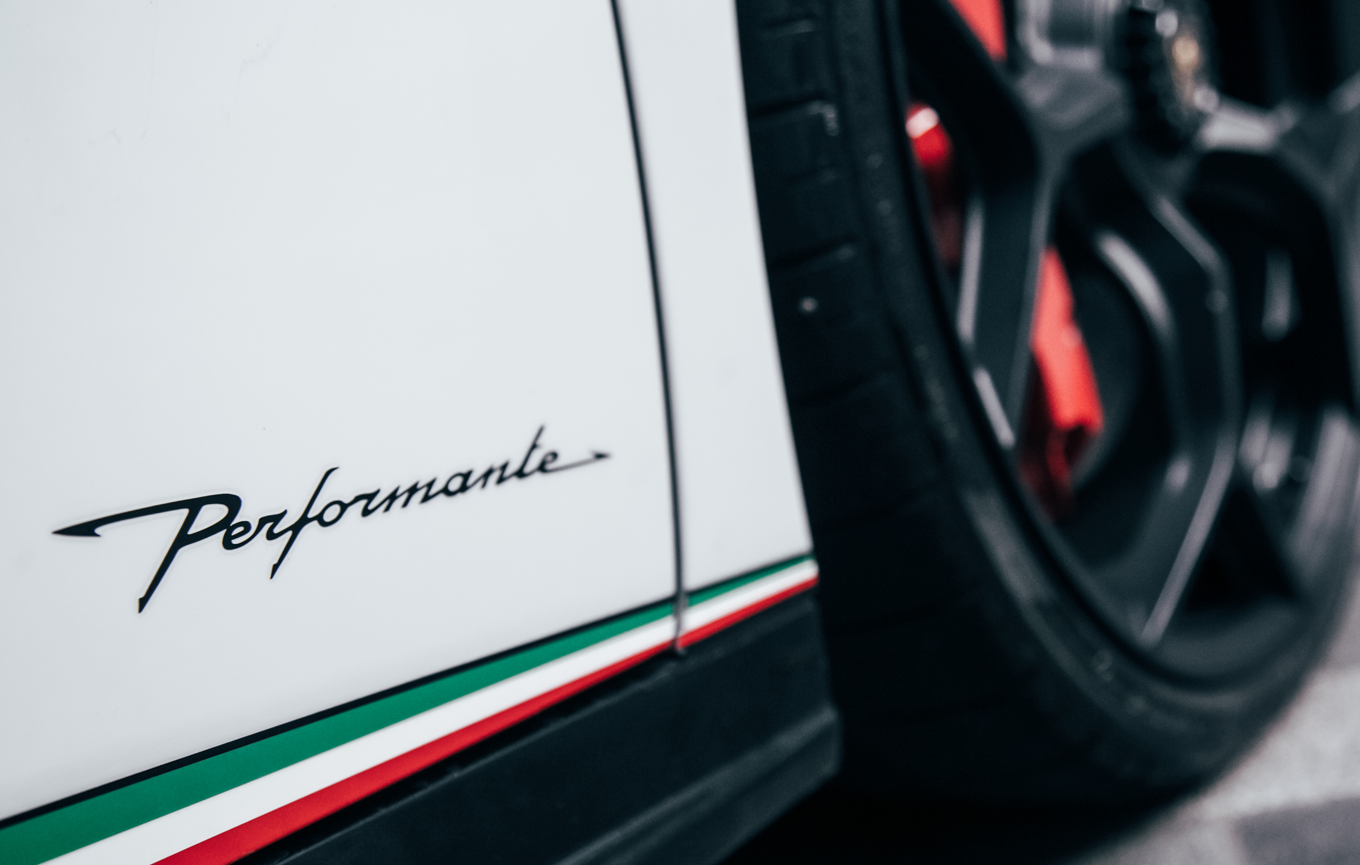 Joining our fleet of Lamborghini's alongside the Huracan Spyder, is the Huracan Performante. The description for this gorgeous work of art is in its name; it was made for 'Performing'. The new Huracan series boasts a significant upgrade in features. The car has ultra-lightweight materials throughout that complement the aerodynamic body to contribute towards all areas of speed. It's one thrill ride you don't want to miss.
When hiring a Lamborghini in London, look no further than AZ Luxe. Our dedicated team ensure you have everything you need for your supercar drive. Our excellent team of valets and mechanics work hard to make the Huracan Performante look, sound and feel better than your expectations. Our concierge will also arrange for access to some of the most exclusive venues around London during your Lamborghini luxury car hire.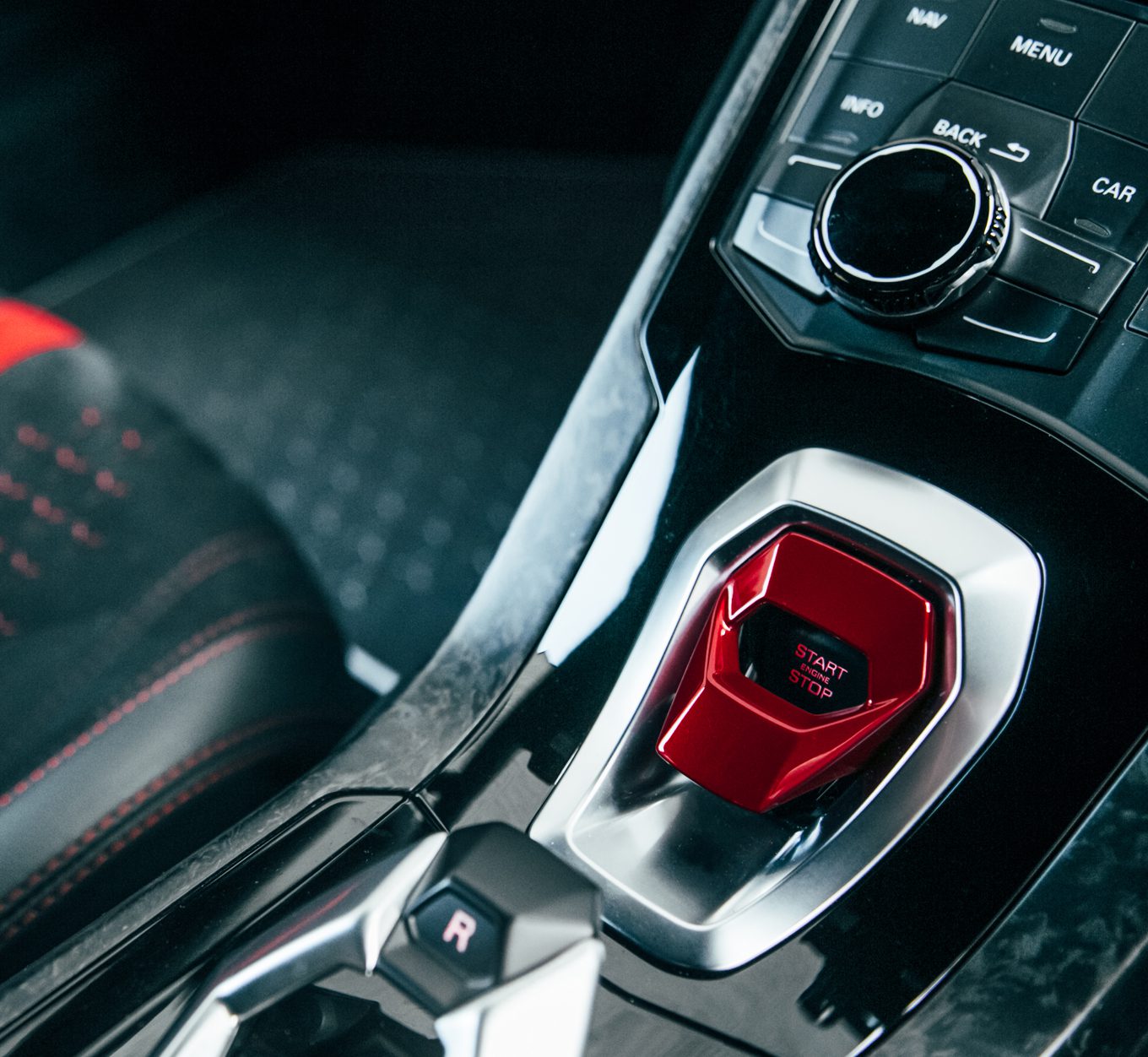 Price Structure
| | | |
| --- | --- | --- |
| Day Rate | Monday – Thursday | £1200.00 |
| Weekend Rate | Friday - Monday | £3600.00 |
| Weekly Rate | 7 Days | £6995.00 |
Book Now
Supercar Hire Terms
Age restrictions 30 plus
100 Miles per 24 hours included
Pre-booked mileage is £3.50/unallocated miles £6.50 per mile
Holding deposit £10,000
Lamborghini Huracan Performante Features
The Huracan Performante is a new concept of super sports car with performance levels never seen before in a Lamborghini. The Italian manufacturer completely overhauled the model in regards to weight, chassis and engine power. They also introduced an innovative aerodynamics system known as ALA.
When you get into the car, you will instantly feel you are in a unique vehicle. With performance in mind, the Huracan Performante has an updated engine with improved steering and suspensions to make the driving experience unforgettable. Going from 0-62 miles in 2.9 seconds, as well as the capability of reaching 201MPH, we guarantee you will have an exhilarating experience, all while being kept out of harm's way by a state-of-the-art braking system.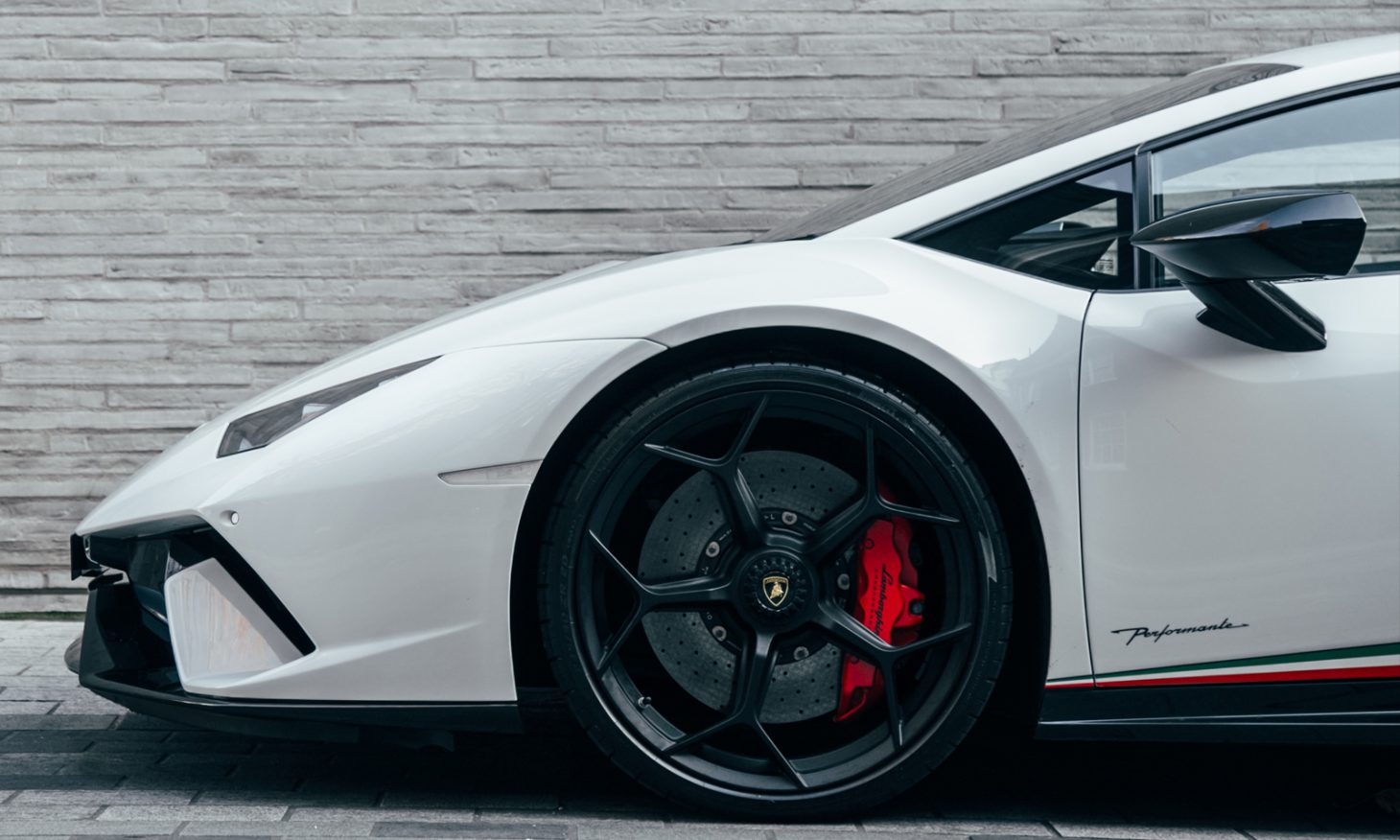 The Lamborghini Huracan Performante isn't just an example of supreme engineering either, its interior showcases the finest in Italian design, combining pure finesse with the aggression that a supercar ouzzes. With a luxurious finish throughout, blended in with all the tools and options usually shown in motorsport, the Huracan Performante delivers so much more than you ever thought imaginable.
It's not just the interior that has had the care and attention you'd expect from a luxury car. The crisp white exterior is a head-turner wherever it goes across London. The front and rear spoilers have been made of Forged Composites to enable aerodynamics to be exploited to the maximum as downforce increases or decreases where required.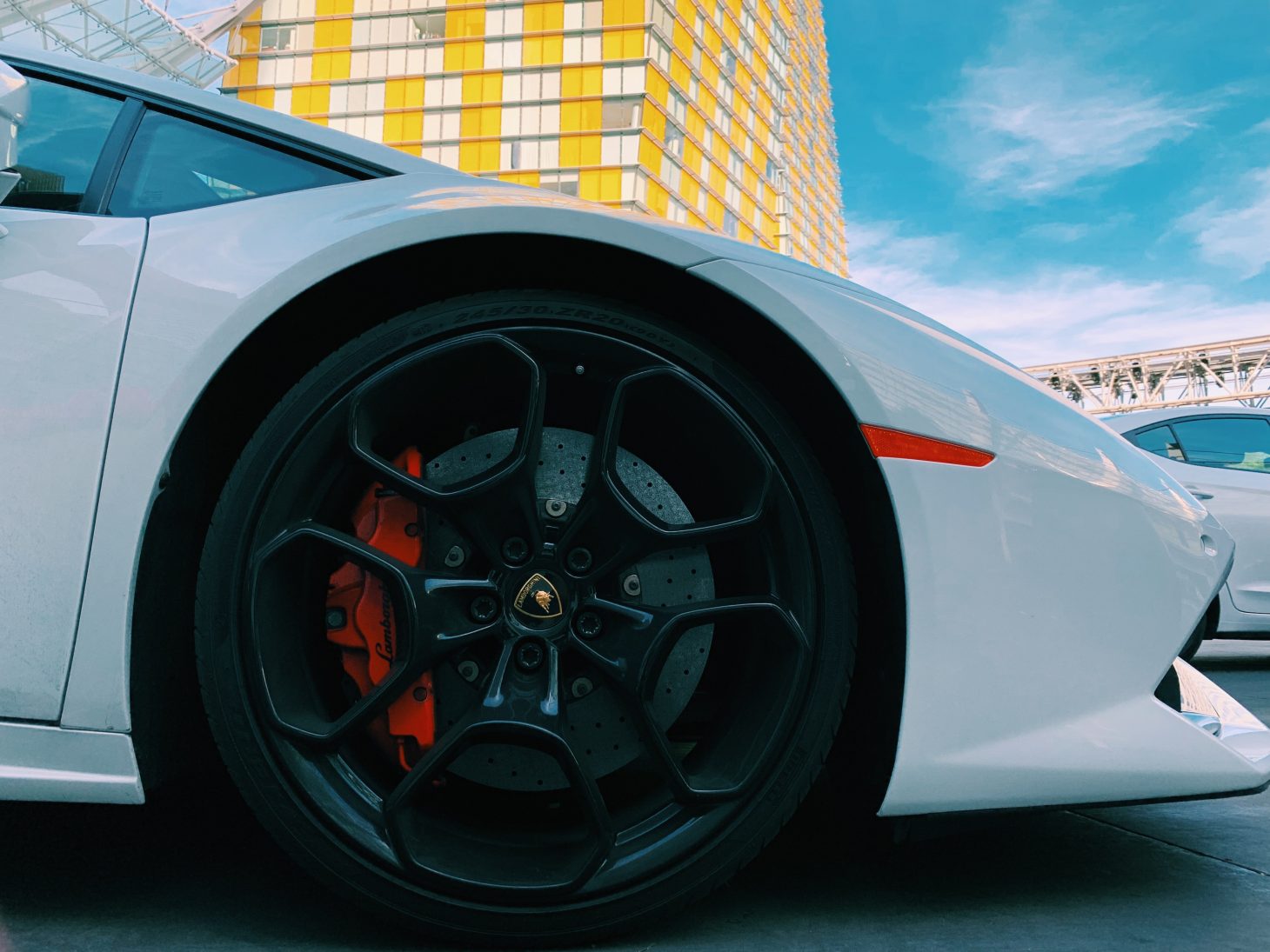 Book a Lamborghini Huracan Performante in London
Whether you want a ride through central London, or you want to get away for a weekend with your other half, the Lamborghini Huracan Performante is the perfect choice. Get in touch with us today and select from our supercar fleet.