As Rolls-Royce puts it themselves, 'made in your image, not for your image'. It is with great pleasure that we introduce the Rolls-Royce Phantom EWB to our fleet of luxury chauffeured vehicles. The epitome of sheer elegance and automotive luxury, we have had this truly iconic motorcar configured especially for the needs of our clients.
A 6.75 litre, V12 engine purrs quieter than a cat on the outside, whilst providing complete silence while admiring the unique interior décor of artic white and black, royal purple silk, piano black and Mother of Pearl inlaid veneer.
Our rates*
Hourly (Min 4 Hours)
£700.00
* Prices Within M25 | Prices Include VAT
Our Rolls-Royce Phantom is available for chauffeur hire across London, with its status as an iconic luxury car being undeniable thanks to its gentle evolution over time. The Phantom's themes of rich, dark indigo colouring makes you feel its power and majesty from pure sight, with an extended wheelbase providing a wealth of extra space.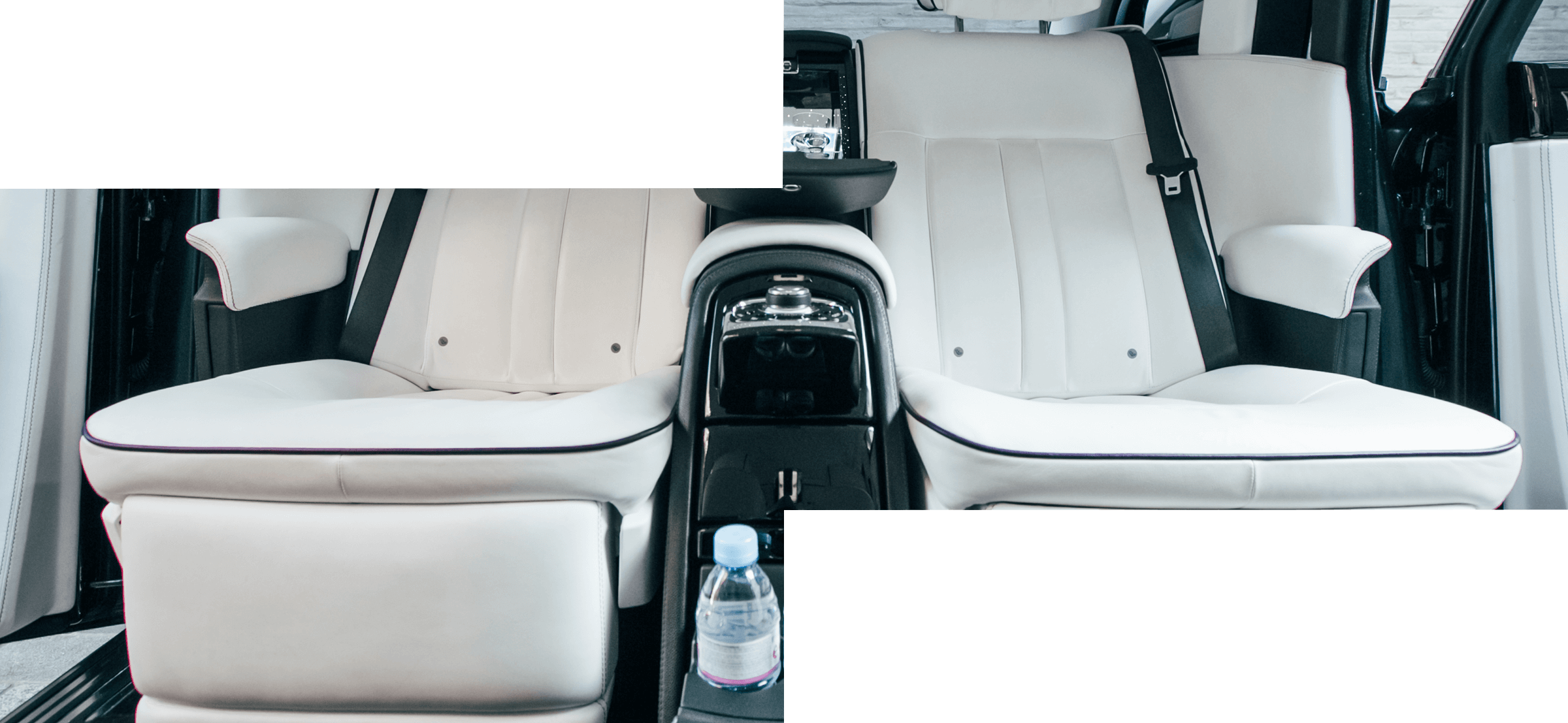 Rolls Royce Phantom: Where Luxury Meets Performance
The Phantom effortlessly achieves 60MPH in less than six seconds, though the ride is smooth, tranquil and peaceful – as if you are floating on air. Individually handcrafted theatre seats exude a sense of quality that can only be associated with aristocracy. This, coupled with the rear compartment footrests, calf rests and additional reversible footrests make the Phantom fully optimised for indulgent comfort.
This is not just a car, but a thousand synonyms for luxury, comfort, sophistication, and individuality. For seamless travel around London, whether you are travelling for business, leisure or for a special occasion, our Rolls-Royce Phantom chauffeur hire will not disappoint. 
Rolls Royce Phantom Wedding Car Hire
This stunning attention to detail makes the Rolls-Royce Phantom the undisputed number one symbol of luxury in London. Its sheer beauty, style and elegance make it the perfect wedding car, while the rest of the wedding party can arrive in a fleet of eloquent chauffeured executive Mercedes-Benz V-Class' and Mercedes-Benz S-Class'.
Rolls Royce Phantom Airport Transfer Chauffeur Service
We also offer luxury airport transfers in London, with the Phantom being the perfect way to complete a VIP style airport transfer. With an individual drinks cabinet allowing you to enjoy a glass of fine champagne and our own vanity mirrors never more than a glance away,  you are certain to look the part no matter where your journey takes you.
Our fleet of Rolls Royce chauffeur cars are all owned by AZ Luxe so quality is assured with every single journey and will make sure you arrive in style feeling refreshed and relaxed. Contact our luxury travel experts today to enquire for our Rolls Royce phantom car hire today.
Book Now
Private Jet Chartering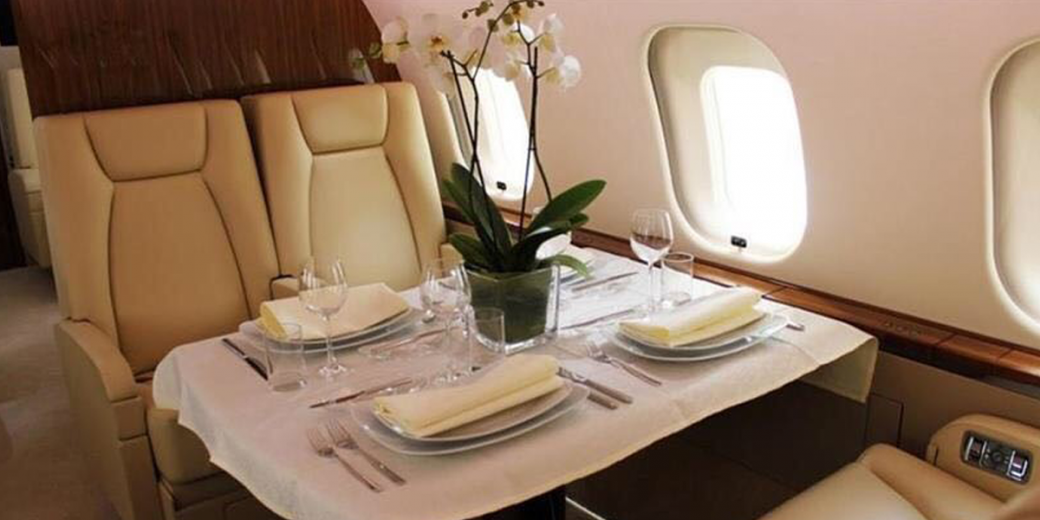 We also offer our chauffeur services as an option with our prestigious jet chartering offerings, allowing every element of your journey to, from, and around to be soaked in pure luxury.
Concierge Services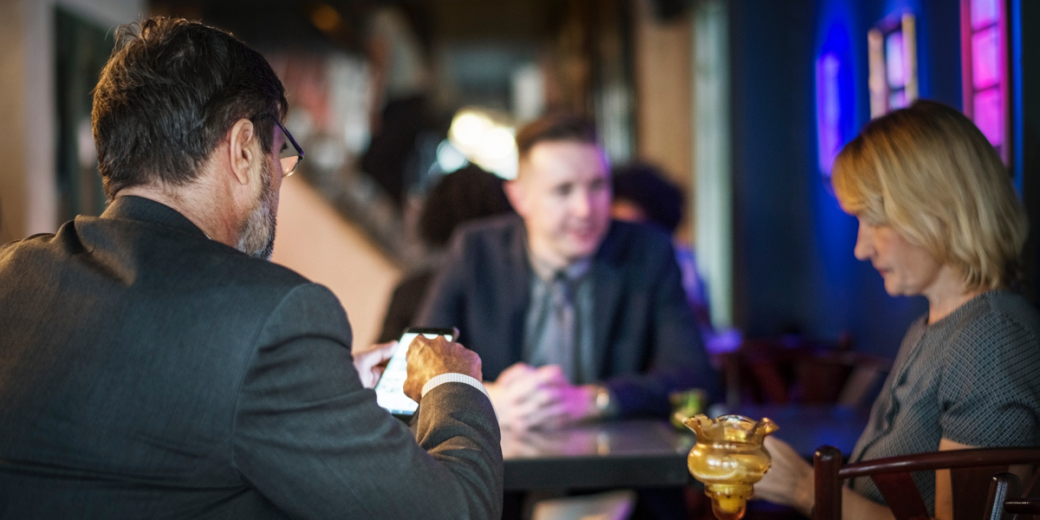 If you are looking to make the most out of your trip to London in one of our luxury cars, take a look at our concierge services so we can show you the London everyone needs to see on their visit to our magnificent city.