Introducing our brand new luxurious Landjet, to the naked eye, the exterior looks like one of our other 7 seat people carriers, however once you step in, the gorgeous bright orange interior is the first to catch your eye, followed by the starlight roof and the gadgets start appearing one by one, there are 2 built in televisions at either end of the car, both with Apple TV & PlayStation 5 connected to it.
Sit back on one of four of the reclining seats, previously only found on private jets, and now on Land, in our very own Landjet!
The bespoke interior of the Landjet Class is trimmed with 4 individually fully reclining customised seats. We have also installed a Bose surround sound system and a Rolls-Royce-like fibre optic Starlight Headliner helps create an atmosphere of a dark summer midnight of stars.
All interior functions are controlled via an iPad that includes the screen divider, side tables and leg rests.
Our rates*
Hourly (Min 4 Hours)
£600.00
* Prices Within M25 | Prices Include VAT
Along with plenty of online games, Netflix movies and Youtube to keep you busy, you will also find a mini fridge, a champagne cooler, magnetic champagne glasses so you can place your drink on the side and not worry about spilling over! A safe for your valuables, built in. Naturally there's also a full mini bar and even an espresso machine with all your favourite types of coffees as well as electric fold out tables for you to enjoy all of the treats that come included.
There are also 2 x Standard electric sockets for all types of charging all to enjoy on your day out.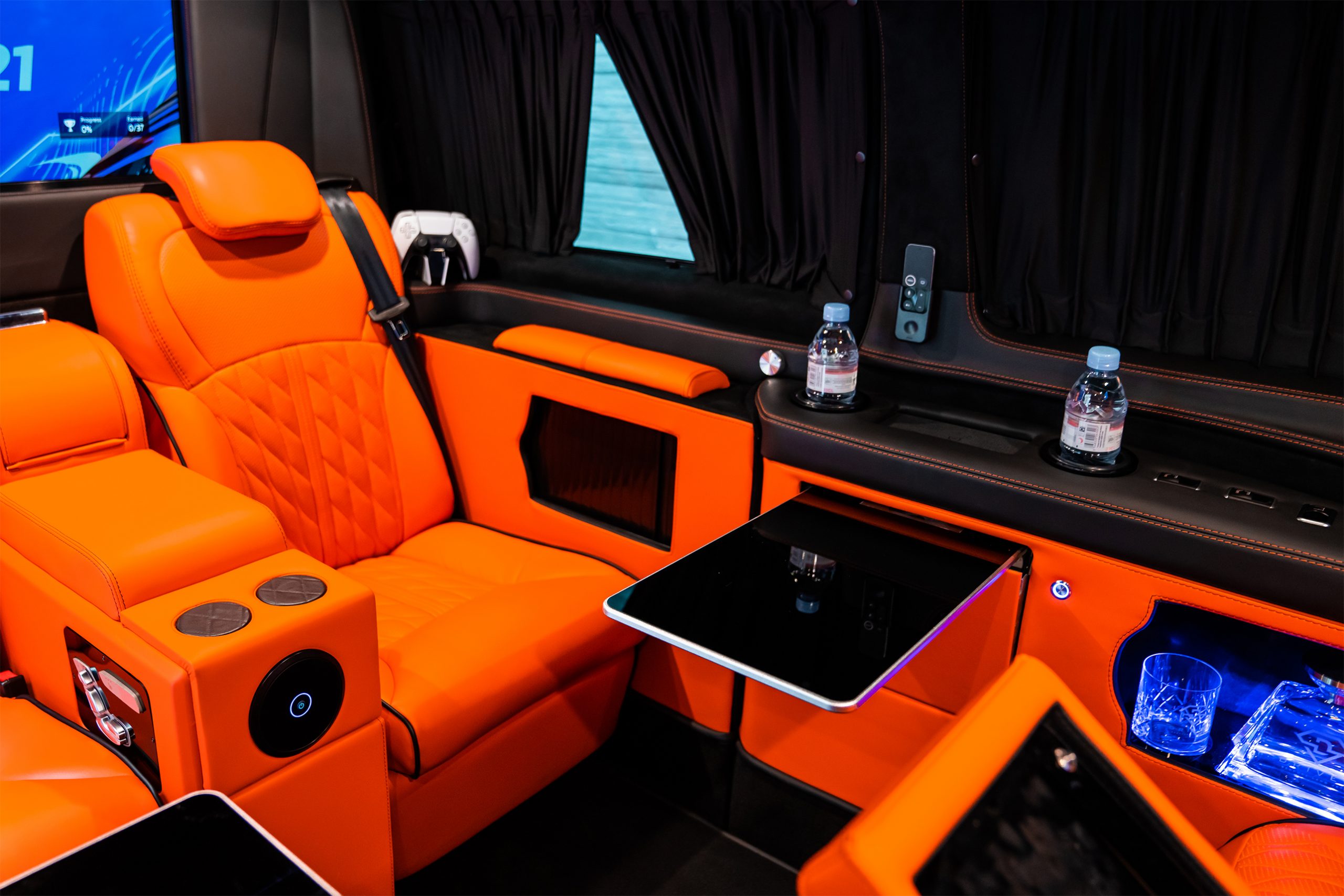 Book now for your day out in this luxurious car, made to cater to your every need!