Rolls Royce Chauffeur Hire
Nothing quite rivals the Rolls Royce when it comes to experiencing luxury travel around London. Renowned for intertwining unique craftsmanship into every inch of their hand-made interiors and their iconic road presence, Rolls Royce is the epitome of ultra-luxury. 
The AZ Luxe fleet of chauffeur driven cars boasts the exemplary Ghost and Phantom lines. All of our luxury vehicles are privately owned, as well as maintained and serviced to the highest of standards. This allows us to provide you with quality assurance and ensure we will always exceed your expectations.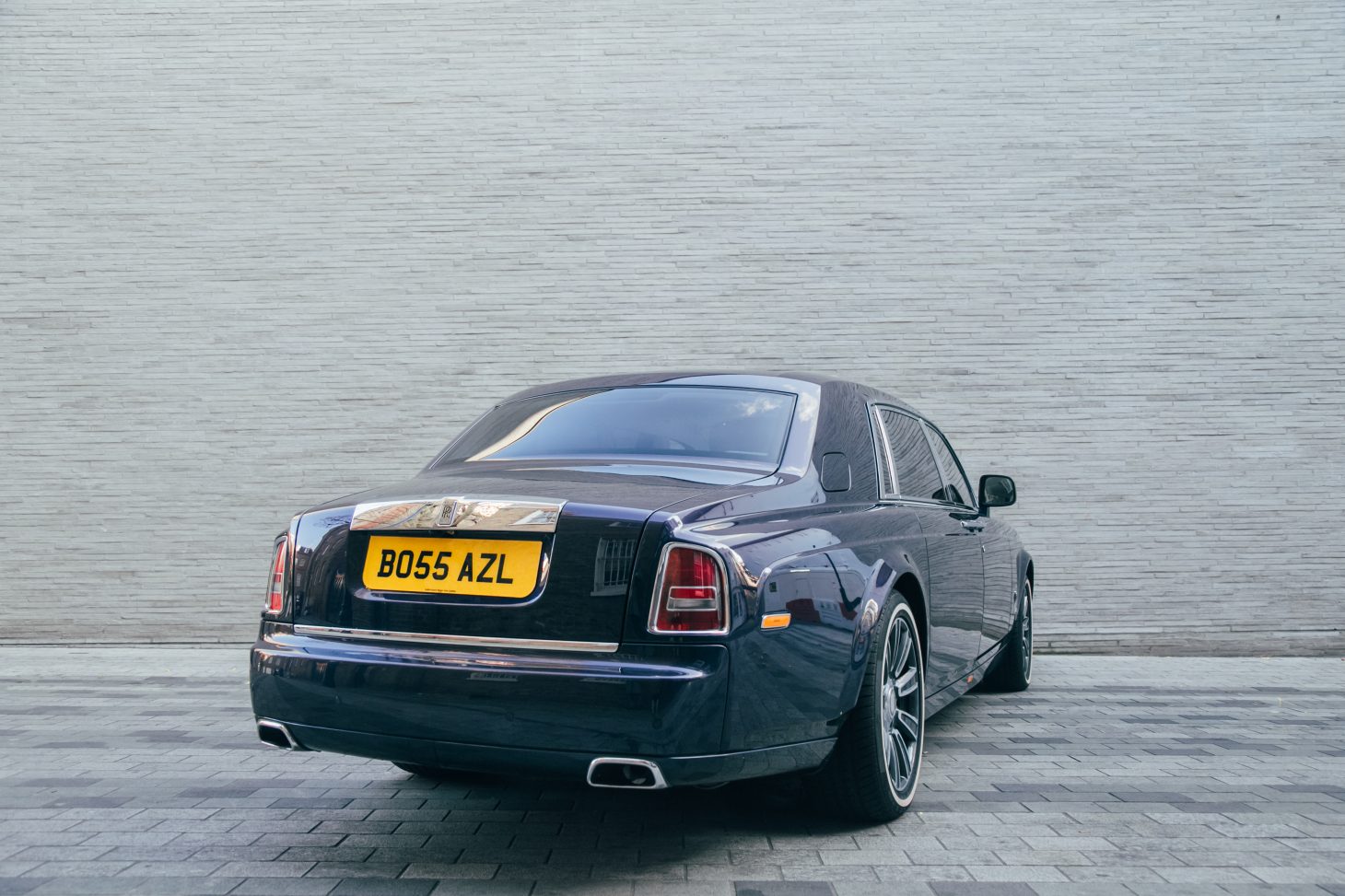 Rolls Royce Phantom Car Hire
The Rolls Royce Phantom chauffeur service is a world-class solution designed to deliver safe and luxurious journeys to the most extravagant of events and locations around London. Rolls Royce Phantom hire is an ideal service for those who enjoy a premium automobile experience delivered in utmost discretion, style and comfort. 
Iconic, hand-crafted interiors combined with the latest in-car technology, make even the longest trip an unforgettable escapade. With distinctive iridescent paintwork and striking contrasting interior, the Phantom is one of the highest regarded cars in the world.  The AZ Luxe Rolls Royce Phantom chauffeur hire is ideal for clients who enjoy travel in opulent vehicles for corporate affairs and private meetings.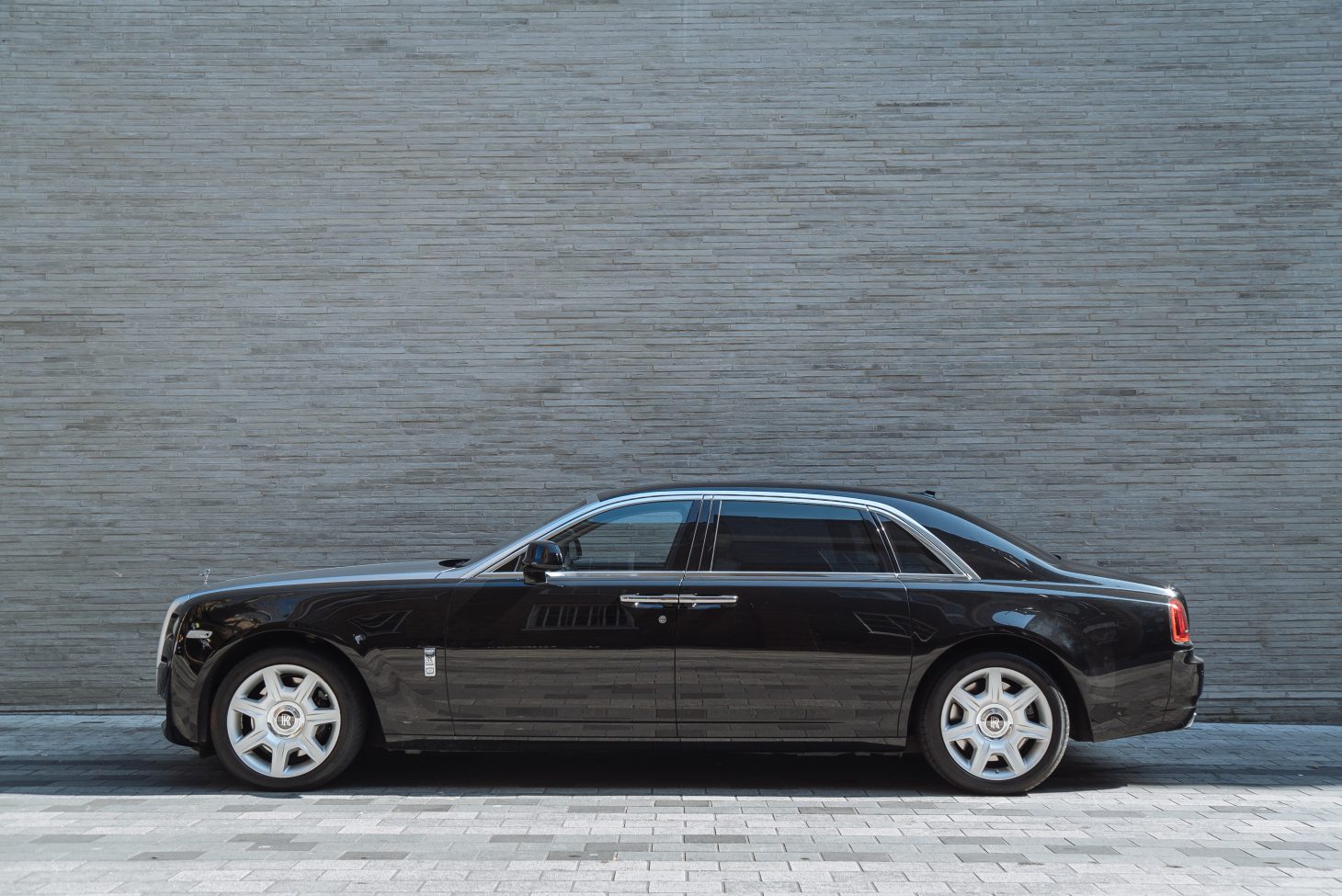 Rolls Royce Ghost Chauffeur Hire
While most chauffeur services may include one Rolls Royce as part of their fleet, AZ Luxe is privileged to have both the Ghost and the Phantom as part of our luxury chauffeur driven vehicle collection. 
Our bespoke service includes Rolls Royce Ghost Hire in London as part of a tailored offering for those looking to make a statement in a slightly more compact car. Still featuring all of the hand-crafted excellence which Rolls Royce is synonymous with, the Ghost offers a more modern and youthful variation to our chauffeur cars.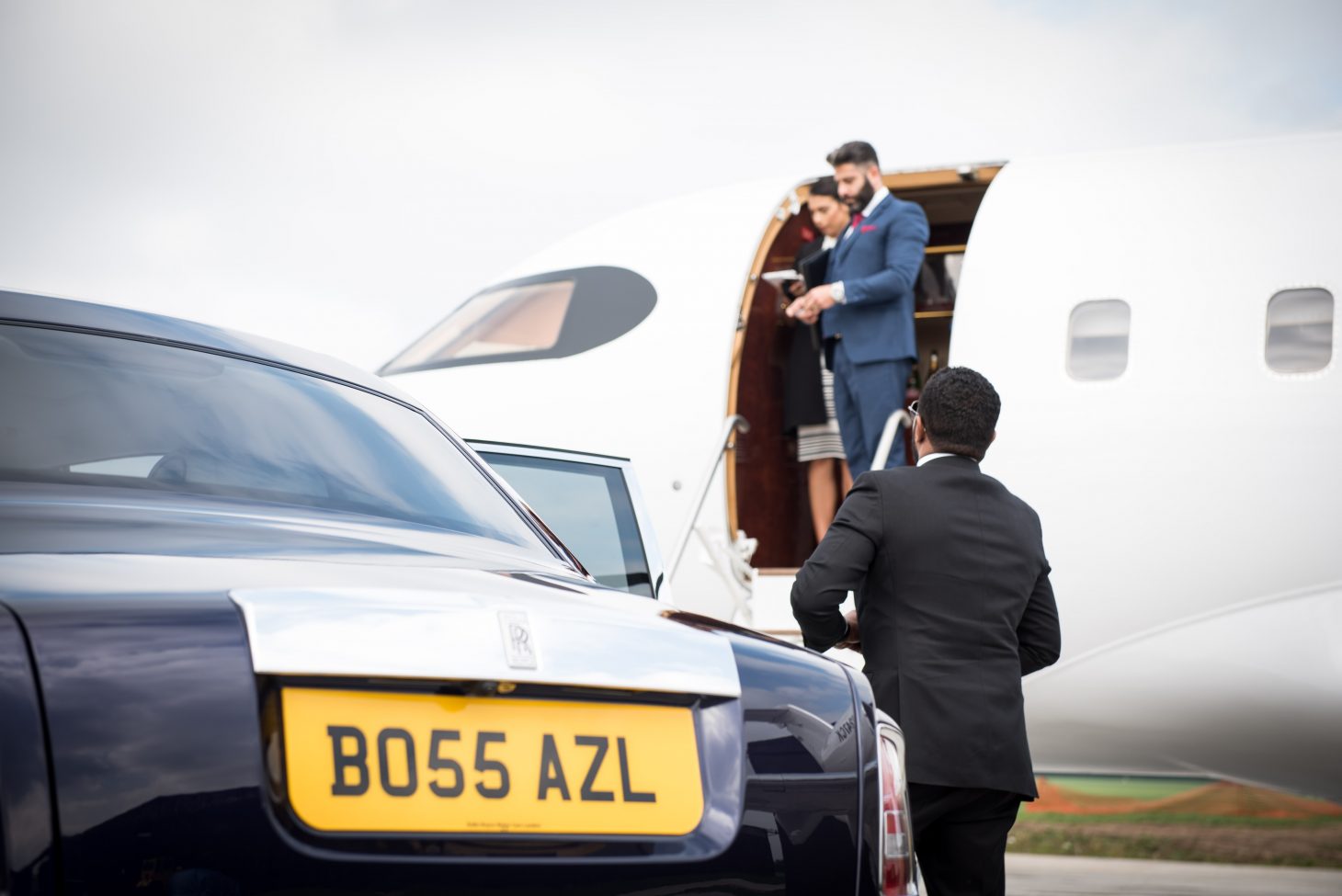 First-Class Chauffeur Service Meets First-Class Luxury
Whether your preference is the Phantom or the Ghost, our Rolls Royce chauffeur fleet is ready to meet your demands. From executive business events to galas, our team will create the ideal travel experience. With punctual pickup and drop off trips, our chauffeurs are on hand to make sure your journey flows smoothly so that you can take in every second of your Rolls Royce experience.
Our Chauffeur driven Rolls Royce car hire creates a luxurious and seamless experience for all passengers. All of our vehicles are owned by AZ Luxe and we take pride in how our vehicles are kept so quality is assured with every single journey. Contact the team today to enquire about our Rolls Royce hire in London.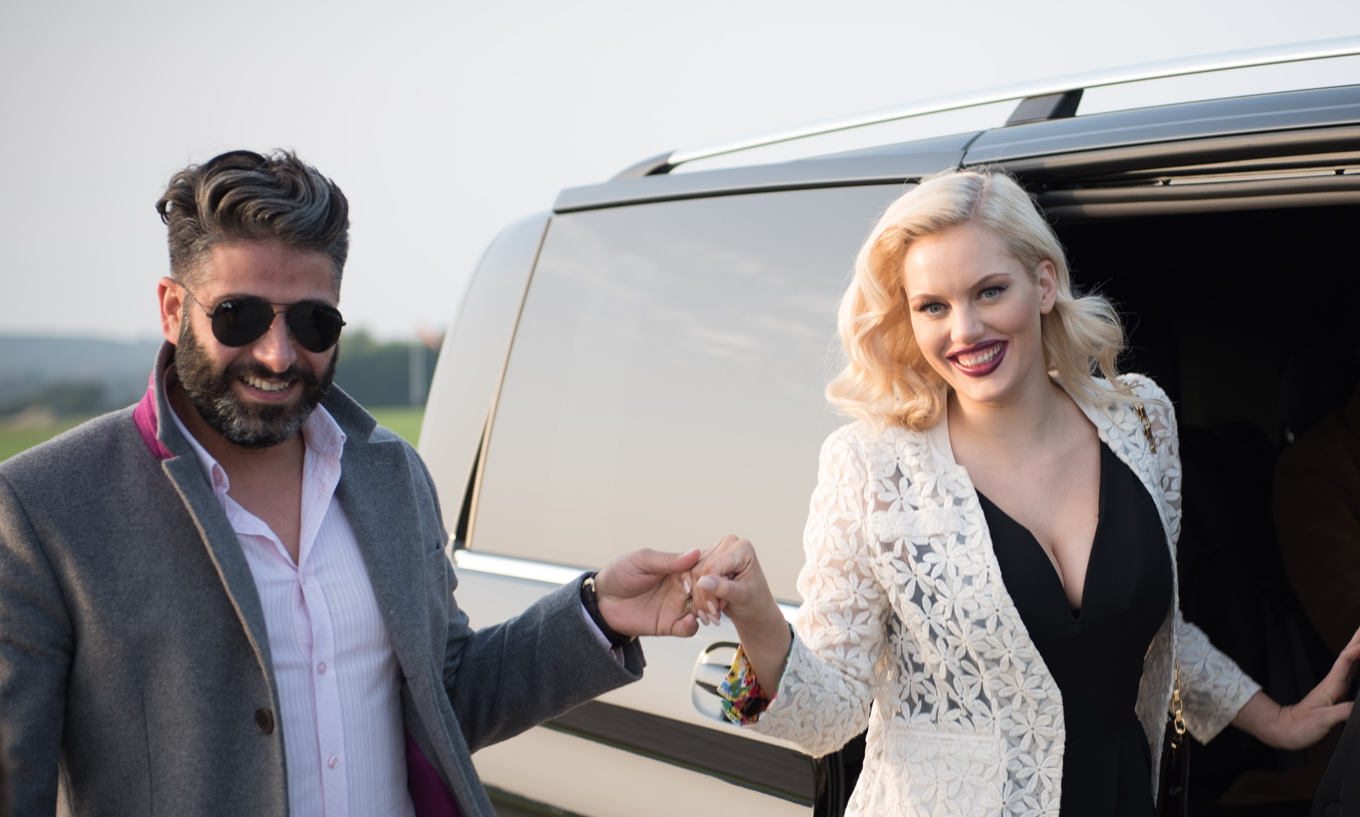 Rolls Royce Airport Transfers
In addition to our Mercedes fleet, our Rolls Royce collection also supplies luxury airport transfers to the busiest London airports, including Heathrow, Gatwick and Luton. 
Our Rolls Royce chauffeur service can pick up from essential locations in the heart of London and transport you to the country's most notable airports in first-class luxury. Our chauffeurs will ensure a timely transfer and offer a complimentary hour wait time when picking up from airports to allow for possible flight delays.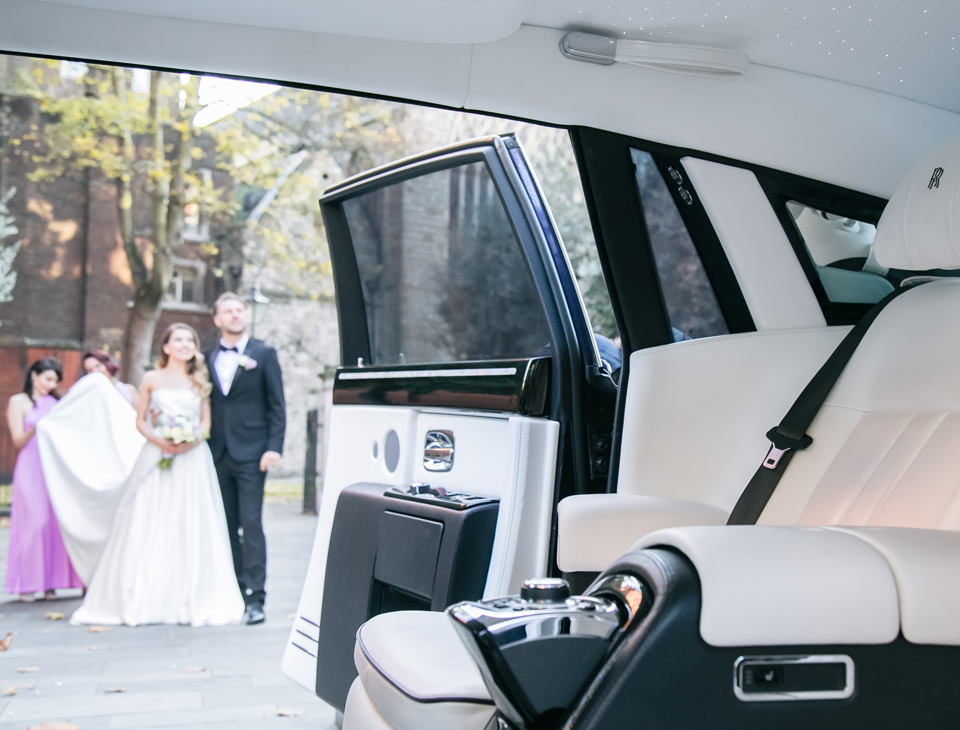 Luxury Wedding Car Hire Service
Our luxury cars including our beautiful fleet of Rolls Royce are available to hire for the most important day of your life. Ideal for special occasions, Phantom hire and Rolls Royce Ghost chauffeur hire will add the finishing touch of luxury to your event or celebration.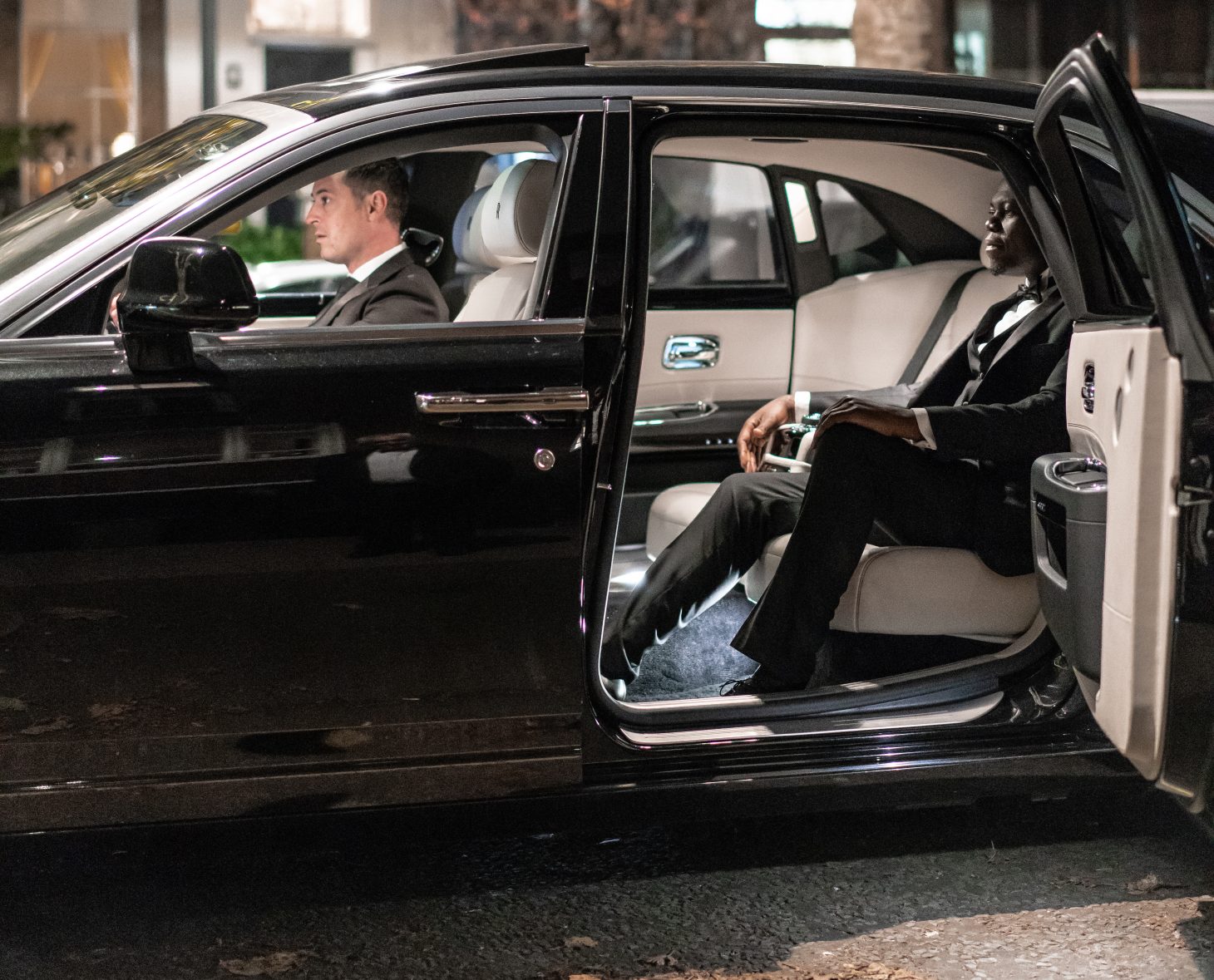 Executive Car Services
Perfectly suited to Managing Directors, CEOs or private individuals, our executive chauffeur service provides an exceptional leisure and business travel across London and surrounding areas. 
Our professional chauffeurs are trained to deliver the highest standards of customer service and will be on hand to assist you with every need, ensuring that your journey to and from your meeting is seamless. For Rolls Royce chauffeur hire London, contact our team today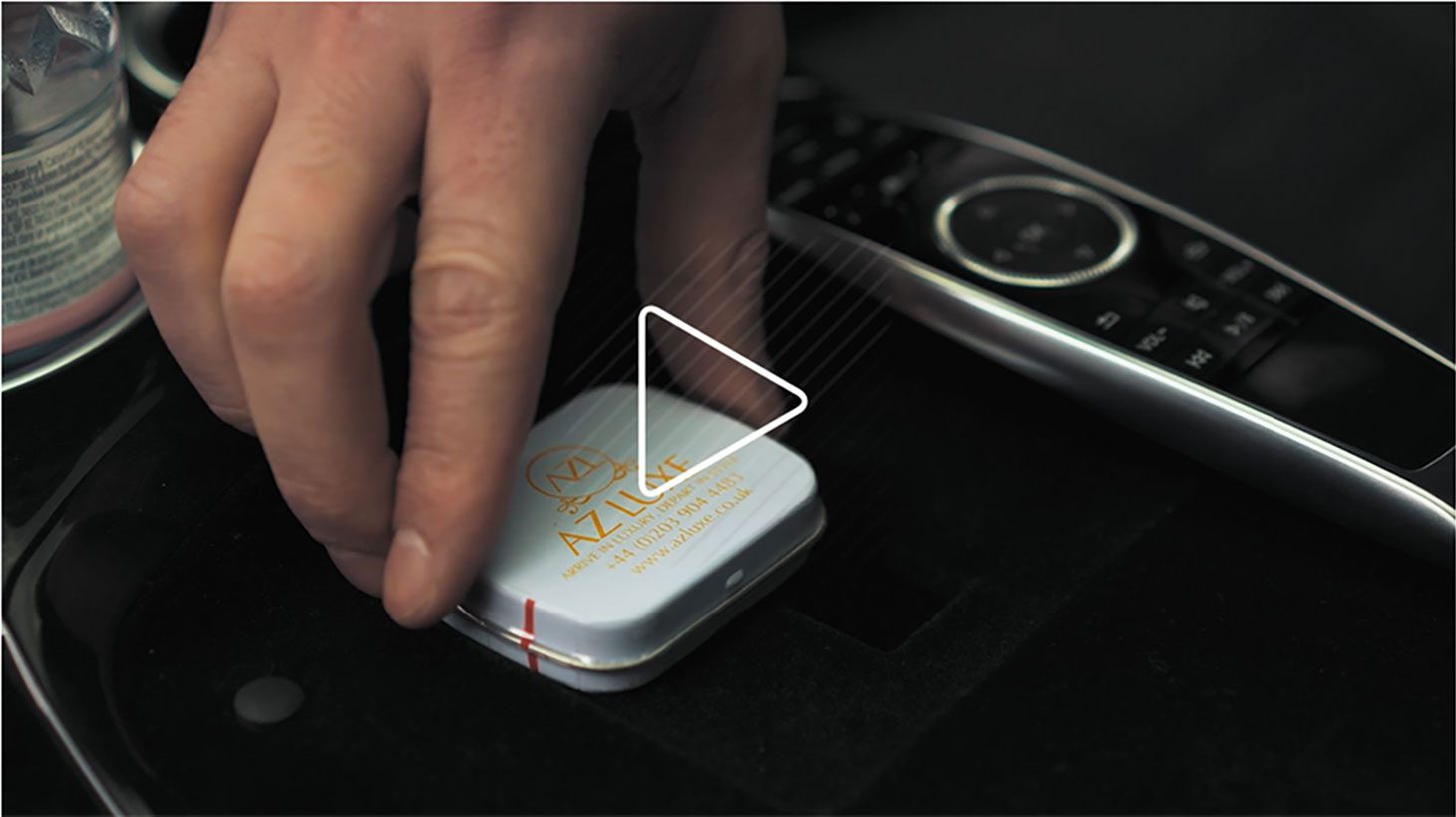 Covid-19 Safety Policy
All our vehicles are appropriately sanitised before each journey and undergo a car fumigation system every night, where antiviral disinfectant is sprayed/fogged inside of the vehicle. Our chauffeurs will always wear medical-grade face masks and gloves. In particular, the gloves will be used to handle luggage and opening and closing doors, not whilst driving, and they will be disposed of before entering any vehicle.
To comply with health and safety measures and government guidelines, all magazines and newspapers will be removed from vehicles to minimise the chance of any spreading.Please take a moment to learn more about our safety policy against Covid-19. We trust you will find the steps we are taking necessary and complying with your standards to ensure we can continue delivering our usual high standard level of service to our clients.
Frequently Asked Questions - Rolls Royce Chauffeur London
What type of cars does your chauffeur fleet hold?
The AZ Luxe fleet boasts a wide range of chauffeur driven luxury vehicles, including Rolls Royce Phantom, Rolls Royce Ghost, Range Rover, Mercedes S Class and, for larger groups, Mercedes V Class to name a few. For those in search of a more unique proposition, we also offer private jet charter, ideal for leisure and business travel in the utmost privacy and comfort. 
I need more of the same vehicle for myself and my business partners; can you provide multiple cars as part of your chauffeur hire service?
Absolutely. As an award-winning London chauffeur company, we own an impressive fleet of Rolls Royce chauffeur driven cars, so you can book as many as you need!
How much will it cost to hire AZ Luxe Rolls Royce chauffeur services in London?
Our Rolls Royce chauffeur services are bespoke to your needs, meaning that the costs will vary depending on the mileage and the time required to complete the trips. 
What is included in the price?
We offer a complimentary bottle of champagne for all chauffeur driven Rolls Royce bookings which have been hired for a day rate. In addition to your own professional chauffeur service, you will benefit from free wifi, media entertainment and many other state-of-the-art features with all of our Rolls Royce vehicles. Light refreshments are also available for those who hire our Rolls Royce chauffeur services as part of the VIP Concierge package.
What happens if the car is delayed?
We aim to always arrive 15 minutes before the scheduled pick up time. Should delays occur due to traffic, the chauffeur will call in advance to let you know.  
What happens if the car breaks down?
Our chauffeur cars go through regular maintenance checks and servicing, however, in the unlikely event of breakdown, we will advise you as soon as we find out and we will arrange for an alternative vehicle to be sent out.
What type of functions can I book for?
Our luxury chauffeur service in London is available for a wide range of uses including airport transfer to London airports, executive functions, international transfers and special occasions such as weddings and sports events.