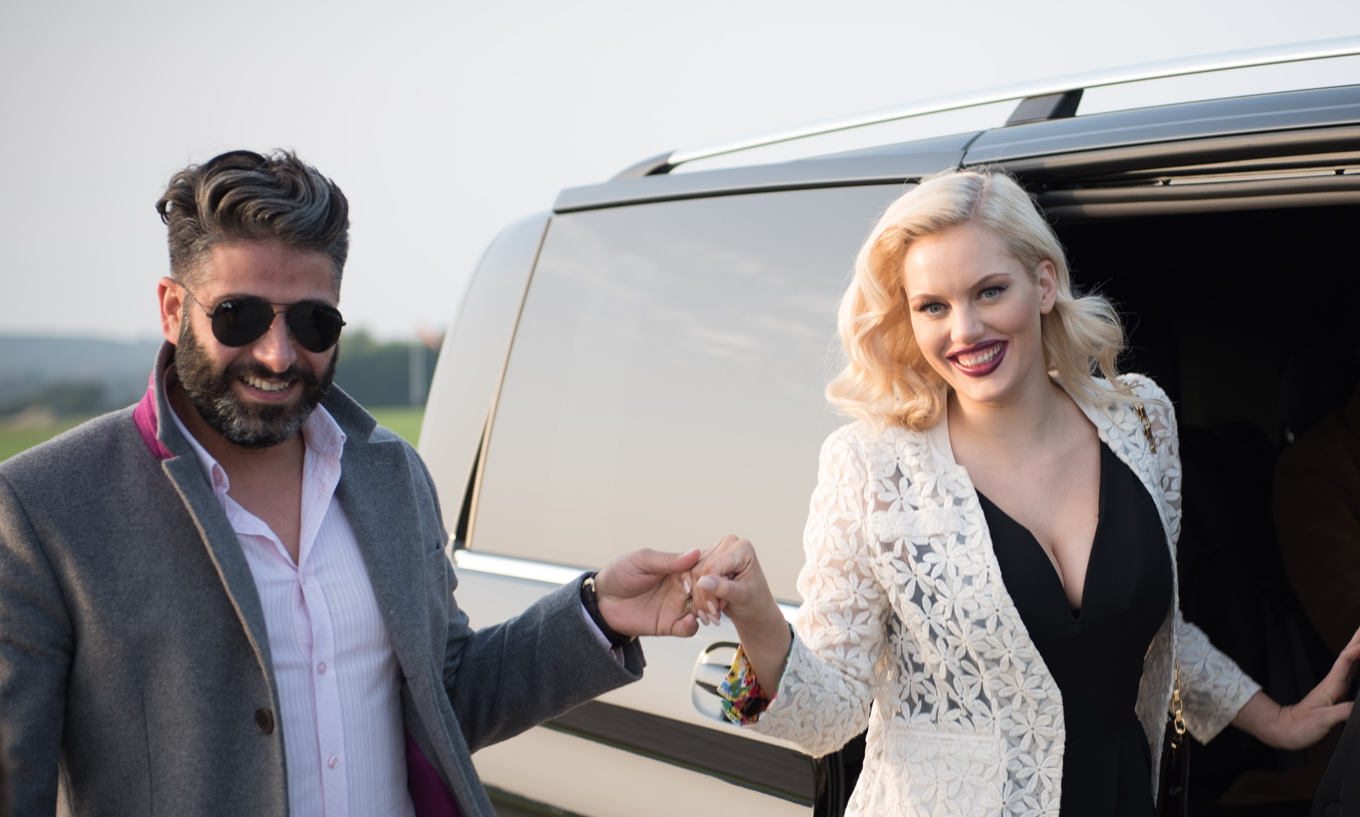 Luxury London Airport Chauffeurs
Airport transfers for London are vital to ensure relaxed travel to an airport in as short a time as possible. Why risk using unreliable public transport, and their cramped conditions, when you can enjoy the serenity of chauffeured transport from AZ Luxe.
Our fleet of executive and luxury cars are available for chauffeured hire across London. We recruit only the most professional drivers who each has years of experience, making us able to deliver executive airport transfers to all London airports with ease.
Our luxury car fleet comprises of the Mercedes-Benz S-Class and Mercedes-Benz V-Class , as well as the luxurious Rolls-Royce Phantom. It is fair to say that airport transfers in London have never been delivered with so much class.
London Airport Transfer Prices
Heathrow
City Airport
Gatwick
Luton
Stansted
Biggin Hill
Farnborough
Northolt
Mercedes-Benz S Class
£125.00
£130.00
£180.00
£190.00
£195.00
£190.00
£200.00
£125.00
Mercedes-Benz V Class
£130.00
£135.00
£185.00
£195.00
£200.00
£195.00
£210.00
£130.00
Range Rover Autobiography P400E
£180.00
£180.00
£250.00
£235.00
£240.00
£275.00
£275.00
£180.00
Rolls-Royce Ghost
£300.00
£325.00
£400.00
£410.00
£420.00
£400.00
£400.00
£300.00
Rolls-Royce Phantom
£375.00
£395.00
£480.00
£490.00
£500.00
£450.00
£475.00
£375.00
Prices include VAT | Prices to/from Central London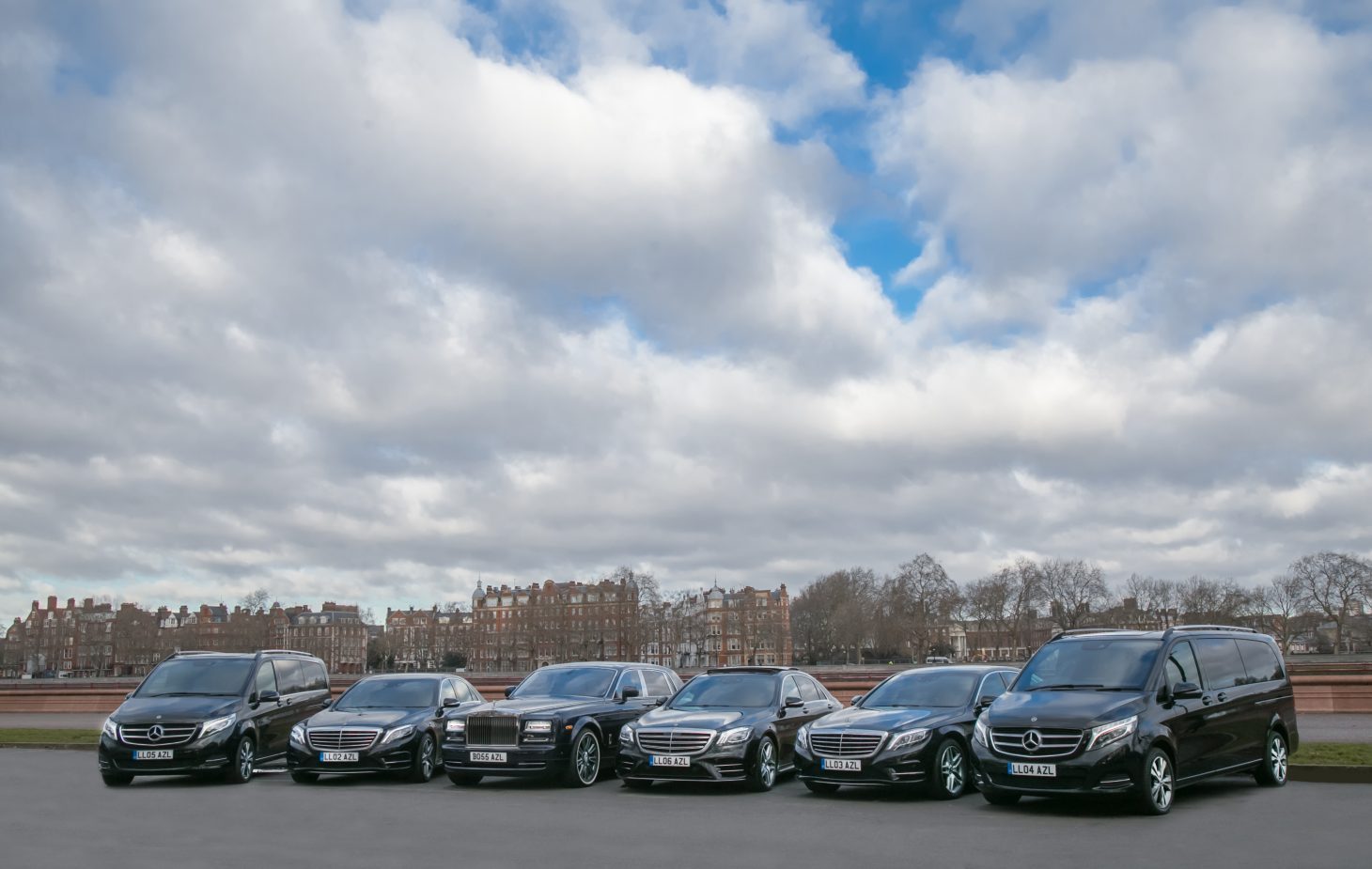 Our chauffeurs closely monitor the progress of your flight, ensuring they will always be there when you need them. Regardless of the arrival time of your flight, AZ Luxe offers a complimentary waiting-time of an hour from when your flight is due to land. This hour provides our clients with an opportunity to relax, and not panic, when delayed.
All chauffeured vehicles come with built-in Wi-Fi allowing instant connection while you enjoy your transfer to/ from London.
We also offer our airport transfer service as part of a package for our Jet Charter clients. Chauffeured airport transfer services are available from London Heathrow, London Gatwick, London Stansted, London Luton and London City airport.
For those who want to make an impact upon arrival, our supercar hire service is offered to those who prefer a bit more freedom when visiting London. Cars available include our luxurious Rolls Royce Wraith and magnificent Lamborghini Huracan Spyder.
Frequently Asked Questions - London Airport Transfers
When should I book my airport transfer?
We recommend booking your airport transfer with AZ Luxe as soon as your flight details and itinerary has been confirmed. You can book through our website or by calling +44 (0) 20 3904 4483.
Will my chauffeur wait for me if my flight is delayed?
Our operations team along with the chauffeur will closely monitor the status of your flight from when you take off until you land, to ensure they are there when you arrive.
Will I be charged for additional waiting time?
Regardless of the arrival time of your flight, we offer a complimentary waiting time of 60 minutes from when your flight has landed. This will ensure you have enough time to collect your luggage and clear border control. If you exceed the 60 minutes from landing time, additional waiting charges will apply.
What should I do if my flight is extremely delayed or cancelled?
Contact us via phone or email and we will be glad to rearrange your airport transfer. Alternatively, if you don't have the updated flight information, you can get in touch with us as they become available.
I have changed my flight details. Can I still get airport transfer from AZ Luxe?
Absolutely. Get in touch to let us know your new flight information and we can reschedule your booking to an alternative date.
Can my chauffeur pick me up early from the airport?
We understand that sometimes flights can arrive earlier than expected. Our chauffeurs will monitor the progress of your flight and will pick you up on time, even if you arrive early.
Does my booking include airport parking and toll fees?
Yes, we will not incur extra charges for airport parking and toll fees.
How will I recognise my chauffeur at the airport?
Your chauffeur will send you a welcome message as soon as your flight has landed, introducing himself and advising exactly where he is standing in the Arrivals terminal. He/She will also be holding an iPad displaying your name.
How early should I arrive at the airport before my flight?
Most airline companies recommend arriving at the airport 3 hours early for international flights and 2 hours for domestic flights.
How long will it take to get from the airport to Central London?
Depending on the airport you require transfer from and traffic conditions, it can take up to 90 minutes to get into Central London. For example, it takes approximately 60 minutes from Heathrow, Stansted and Luton, and just over 1 hour from Gatwick Airport.