The Best British Supercars
Posted by
Gemma
on
10th October 2019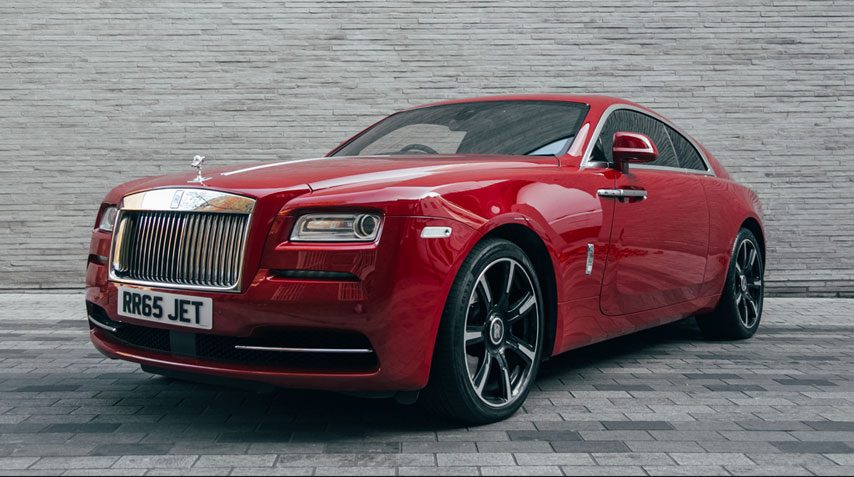 Britain is renowned for a number of things, including the manufacturing of great cars from as early as the 1800s. By the 1950's, the UK was the second largest car manufacturer in the UK, and the largest in all of Europe. From luxury, quintessentially British models such as the Rolls Royce Wraith and Bentley Continental GT, to sleek sports cars such as the Jaguar XJ220 and Aston Martin One-77, here are some of our favourite examples of great British engineering. Read on to discover our best British supercars of all time! 
Rolls Royce Wraith
With it's electrifying performance and a remarkable exterior, the Rolls Royce Wraith is truly a British icon. Offering the epitome of luxury and being the most powerful Rolls Royce yet, this engineering is in a league of its own. It's a car appreciated by the connoisseur, with a variety of Rolls Royce models appearing in movies such as the Wolf of Wall Street, Batman, Goldfinger, From Russia with Love and more. It is safe to say that this iconic model is one of the proudest creations of British engineering. 
Rolls Royce Wraith Specifications
624 BHP

0-60 in 4.6 seconds

115 MPH

Prices from £237,111

Engine: V12, 6592cc twin-turbo
Bentley Continental GT
This exquisitely handcrafted grand tourer is oozing with class and style. With clean, superformed lines and a wide body, this car's exterior is equally as stunning as it's interior. Featuring interior mood lighting in seven colours which can be calibrated to your preference, this futuristic supercar has a luxurious appeal. This is an example of British engineering at its finest with the Bentley Continetal GT.
Bentley Continental GT Specifications
626 BHP

0-60 in 3.6 seconds

207 MPH

Prices from £159,000

Engine: 6.0 litre W12
Jaguar XJ220 
Often coined as the 'world's first supercar,' it would be impossible not to include this on our list. When the Jaguar XJ220 was built, there was nothing quite like it. Not only did it look great, but it remains the fastest Jaguar ever made. Although it has been on the market for 27 years, it is just as desirable now as it was then. As a 90's British icon, the model has gained near mythical status as only 275 models were created – making it even more valuable. 
Jaguar XJ220 Specifications
542 BHP

216 MPH

0-6 in 3.6 seconds

Price may vary (estimated around £300,000-£350,000)

Engine: 3.5 V6 twin-turbocharged
Aston Martin One-77
With only 77 models made, this Aston Martin model is exclusivity at its finest. It boasts unadulterated performance with its 7.3 litre V12 engine alongside its sleek, sophisticated design. The One-77 has been revealed as the fastest Aston Martin yet, making it perfect for the adrenaline junkies amongst you. Providing a rarefied driving experience, the supercar is designed to achieve maximum handling and traction. 
Aston Martin One-77 Specifications
750 BHP

220 MPH

0-60 in 3.5 seconds

Price may vary (estimated around £1 million)

Engine: Alloy quad overhead camshaft, 48-valve, 7312 cc V12
Mclaren F1
The Mclaren F1 is one of the greatest supercars of all time. Launched in 1992, this vehicle has the first carbon fibre chassis ever seen on a production car. Since its debut, the Mclaren F1 has only increased in price due to its legendary nature. Its pure speed is still something which is the envy of more recent supercar models across the globe. With only 106 models built, its rarity makes the Mclaren F1 even more desirable. 
Mclaren F1 Specifications
627 BHP

240 MPH

0-60 in 3.2 seconds

Prices may vary (estimated around £635,000)

Engine: 6.1 L (6,064 cc) BMW S70/2 V12
If you are a fan of supercars and are interested in hiring one for yourself, then contact AZ Luxe. We are home to some of the most prestigious and luxurious concierge services, car hire and chauffeur services in London. 
With our very own bright red Rolls Royce Wraith, alongside other supercars such as the Lamborghini Huracan Spyder, Lamborghini Huracan Performante and the Mercedes AMG GT Roadster, find out how you can hire one today!
Recent Posts
Lamborghini Hire in London
Posted by
Gemma
on
30th July 2019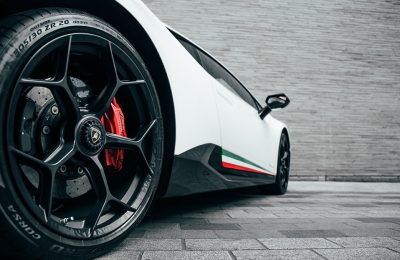 Chauffeurs & Supercars – The Most Luxurious Way To Travel Around London
Posted by
Gemma
on
29th June 2018