Private Jet Hire Services
Private Jet Hire Services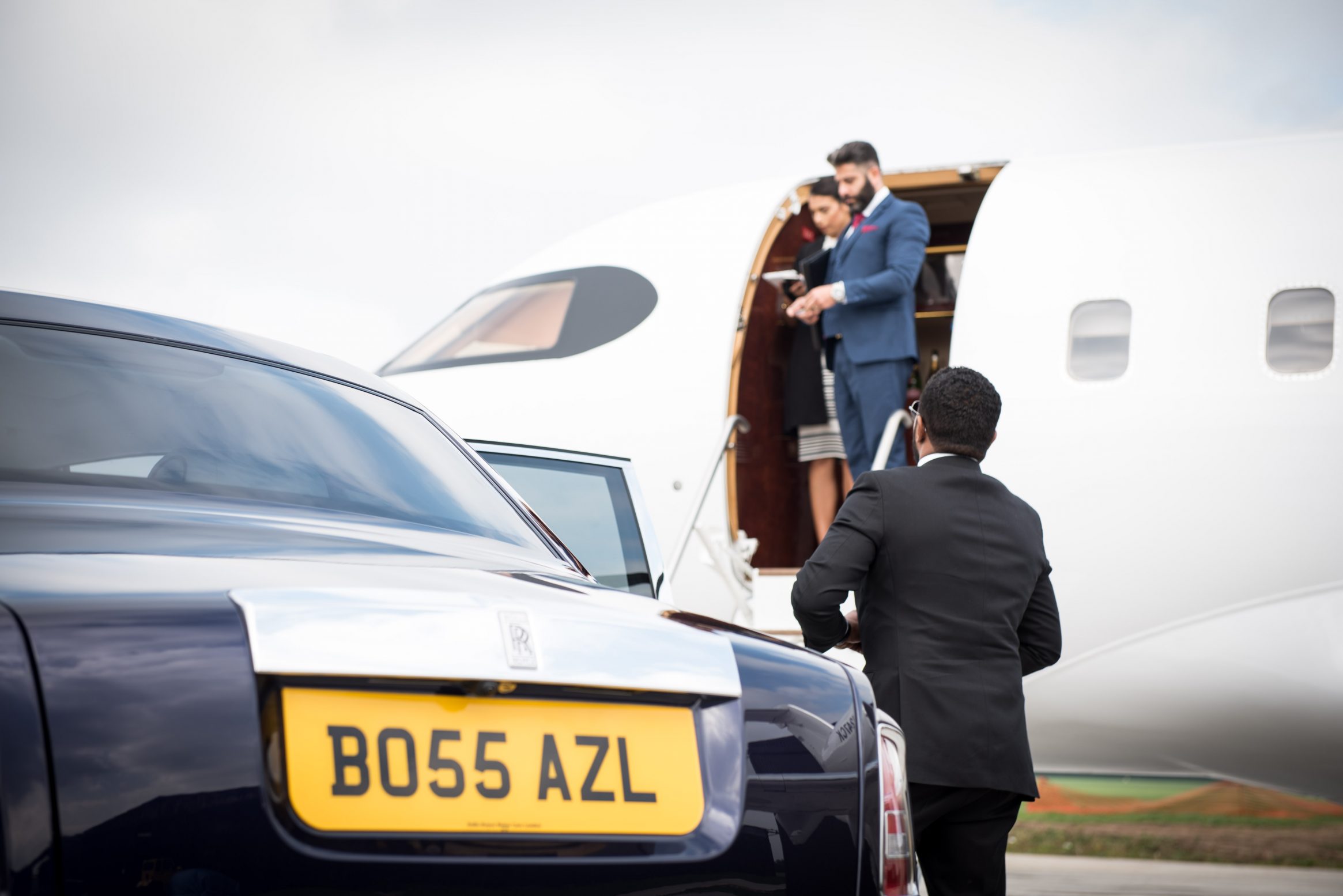 AZ Luxe has long been known for providing the very best in luxury airport travel. As we chauffeur clients in our Mercedes-Benz S and V-class vehicles, or our very special Rolls-Royce Phantom EWB. Here at AZL, we make sure clients enjoy a stylish and comfortable arrival when using our private jet hire services.
While airline travel is getting better all the time, with onboard showers, beds and bars being some of the more recent additions, it doesn't solve the issue of checking in, departure gate queues, passport control, baggage scans and the inevitable delays. Getting aboard and in the air can be a stressful experience in itself. 
JET CHARTERING SERVICES
Private Jet hire can seem like a luxury afforded by the few, and if you want to purchase your own plane that is certainly the case. However, private jet chartering can be remarkably affordable when compared to flying First Class on a regular airline. Not only is arriving by private jet an unforgettable luxury experience, flyers avoid the queues seen at major airports and can often drive straight onto the tarmac with the minimum of fuss…your bags and passports checked while you relax aboard. 
At AZ Luxe we are connected to the leading jet owners and charter companies, giving us unrivalled knowledge in the sector and an array of aircraft at our disposal to suit all needs, be it long or short haul, for a family holiday or business trip. Talk to us to find out for yourself how seamless private air travel can be, and how the convenience and luxury can add to your travel experience
A chauffeured car to take you to your own private jet is relaxation personified, and an experience that is more attainable than you might imagine. Call AZ Luxe today to discuss your own personal travel requirements and allow us to plan your next travel itinerary.
BOOK PRIVATE JET HIRE TODAY
AZL offers a supreme jet hire service, worthy for the most prestigious of users. Remarkably affordable, and an unforgettable experience, contact us today to book our jet chartering services.
Recent Post