Our Favourite Drivers and Chauffeurs in Films
Posted by
Gemma
on
20th August 2019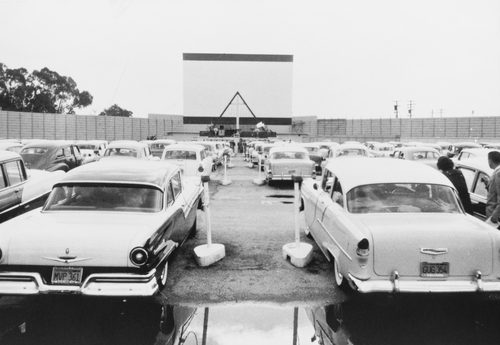 Hollywood is obsessed with chauffeur drivers and those who can drive fast cars both on and off screen. From the elegant limousines to the sleek supercars that glide through the winding roads of America, we're obsessed with talented drivers both on and off screen. AZ Luxe have put together a list of our favourite drivers and chauffeurs in films – if yours isn't on here, comment below!  
Joe – Princess Diaries, 2001
Princess Diaries is the ultimate coming of age film and the epitome of the noughties. From friendship to romance and finding out your estranged family are actually royalty, this film has it all. When Mia's estranged paternal grandmother, Clarisse (aka the Queen of Genovia) tries to groom Mia into a fine young princess, she's gifted a spectacular black limousine that's donned with the Genovian flags. Joe, Clarisse's Head of Security, confidante and future husband chauffeurs Mia to and from school, whilst quoting Eleanor Roosevelt and coming out with quippy one liners. Portrayed by Héctor Elizondo, Joe is the father-figure we all need and chauffeur driver we all want. 
Baby – Baby Driver, 2017
When Baby Driver hit the screens in 2017, it earned $226 million globally and took the world by storm. From the editing to the soundtrack and the casting, everything about Baby Driver is epic. "Miles" Baby is the getaway driver for criminal mastermind, Doc, where he ferries robbers around in order to pay off his debt to Doc. Baby Driver is full of epic police car chases, heists and stunts aplenty. The opening sequence sees Baby and his criminal colleagues swerve through city streets in a red Subaru WRX – throughout the blockbuster, the cast and crew got through about 150 cars in total. 
Argyle  – Die Hard, 1988
Perhaps one of the best Christmas films to grace this earth, Die Hard tells the tale of NYPD Police Officer John McClane trying to free his wife and her colleagues who are being held hostage by German terrorists in Nakatomi Plaza. The unsung hero during this whole palava was Argyle, the fun chauffeur who patiently waits for Mr McClane to get his wife back. He enjoys the mini bar in the limo and listens to Stevie Wonder as he is blissfully unaware that the building above him is being seized. He then saves the day when he rams the ambulance and punches Theo. What a guy. 
Hoke Colburn – Driving Miss Daisy, 1989
Driving Miss Daisy is a classic film that touches on racism and anti-semitism during the 1940s, through the platonic relationship between an upper-class widow (Miss Daisy) and her African -American chauffeur driver, Hoke Colburn (played by Morgan Freeman). Hoke drives Miss Daisy around in a 1949 Hudson Commodore, and the pair gradually learn more about each other. This heart-warming film challenged social conventions at the time, and we think Hoke is one of the best chauffeurs out there! 
Jake and Ellwood – The Blues Brothers, 1980
The Blues Brothers is one of the most iconic '80's films of its time – from the puns to the clothing and music, it's withstood the test of time. One of our favourite ever driving scenes is the police chase through Chicago. Cop cars pile-up unnecessarily, a mall gets destroyed and the police are made to look completely inept. What a scene. 
Travis Bickle – Taxi Driver, 1976
Insomniac taxi driver, Travis Bickle undertakes 12 hour shifts in order to cope with his chronic insomnia and depression. When he picks up Iris, a 12 year old who is being trafficked, he liberates her. He drives an iconic yellow cab around New York City and comes out with some of the most quotable lines ever!
Feeling inspired by these Hollywood icons? Book now to secure your chauffeur driven car or supercar this season and allow AZ Luxe to make your driving experience a truly memorable one.
Recents Posts
Chauffeur Services: Your Business is our Business
Posted by
Gemma
on
26th April 2019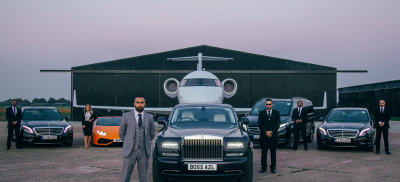 Luxury London Concierge Service
Posted by
Gemma
on
09th August 2018