8 Luxury Venues To Hire In London
Posted by
Gemma
on
06th January 2020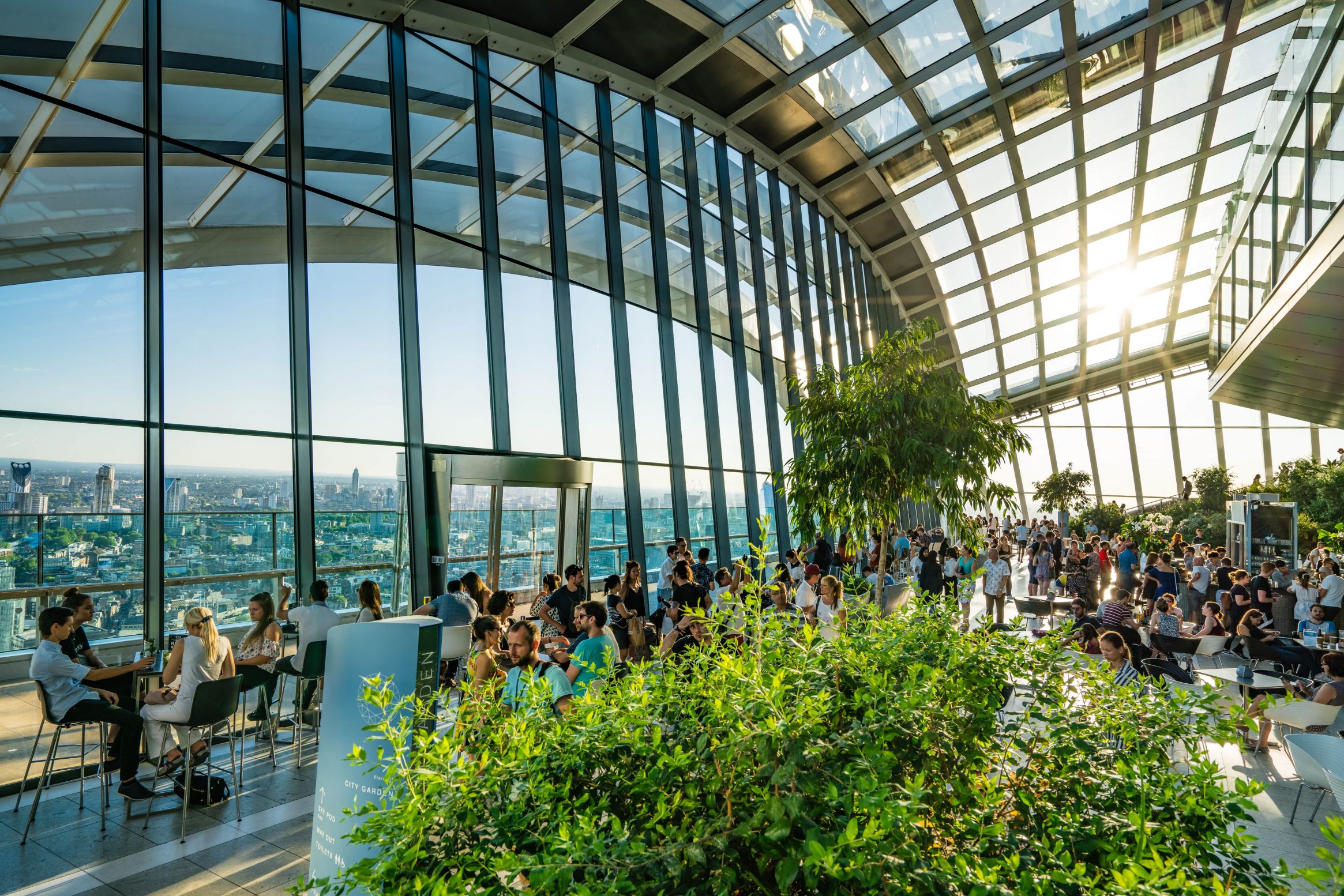 Nothing makes more of a statement than hiring the most luxurious venues in London. Brimming with class and style, London is jam-packed with extravagant venues perfect for your special event. Whether you're planning for a Bow-Tie Ball, a snazzy birthday party or an ultra-exclusive event, you have unlimited options in London. With our list, you'll have our recommendations for London's best luxury venues at your fingertips. 
1. The Ivory Vaults
Beneath the Ivory House in St Katharine Docks are these beautiful vaulted cellars offering 1,000sq of space for you and your guests. This luxurious underground cellar grants you all of it's nine private dining areas which are available to individual groups if needed.
The venue is known for providing three-hour medieval or embargo-themed banquets.  However, other types of events can be arranged beforehand with a fantastic in-house production team to ensure your night is as special as it can possibly be. To make your night even more memorable, arrive in the Lamborghini Huracan and experience a ride in the most exclusive and luxurious cars around. 
2. The Marie Antoinette Suite 
Experience impeccable service and a day to remember for many years to come, all within a location that's perfect for any wedding. One of London's most exquisite and romantic venues, the Marie Antoinette Suite at The Ritz offers six gorgeous private dining rooms, five of which are in the adjoining of the William Kent House.
This wedding venue can accommodate up to 60 guests for a delicious dinner or 80 for a stunning standing reception. The experienced planning team will make sure they fully understand the atmosphere you are going for because, at the end of the day, your wedding day is one of the most important days of your life. 
Make your occasion even more special by arriving in the Rolls-Royce Phantom. The sheer beauty and elegance make it the perfect wedding car offering you a luxurious and sophisticated journey where all eyes will be on you. 
3. Kimpton Fitzroy
This newly refurbished venue dominates Russell Square in London with its gorgeous architecture and attention to detail – the inside is even better.
The original ballroom has been restored to really complete the recent refurbishment of the venue, which now has its own entrance on Bernard Street. The ballroom isn't the only elegant space within the Kimpton Fitzroy: there's also Neptune's restaurant, which is arguably one of the most photogenic venues in all of London.
The lower ground of the hotel has a total of 8 meeting and event spaces, which can hold up to 100 guests. Each room has natural daylight and has been decorated to match the luxurious decor and atmosphere offered throughout the Kimpton Fitzroy.
Travel first class. The Rolls-Royce Ghost is undisputed the number one symbol of luxury and style. There is no better way to travel to your special occasion.
4. Serpentine Bar & Kitchen
Located on the eastern edge of the Serpentine in Hyde Park lies Patrick Gwynne's architectural masterpiece, which houses the Serpentine Bar & Kitchen.
Inspired by the English countryside, this luxurious restaurant aims to be a retreat for all guests. The Serpentine Bar and Kitchen is available for hire throughout the year (but makes for the perfect summer event). Accommodating up to 100 guests for an intimate gala dinner, or a stunning drinks reception, this luxurious venue is one to see in the heart of Hyde Park.
5. The Sky Bar
The exclusive penthouse bar, 'The Sky Bar; located at Leonardo Royal London St Paul's is a rooftop terrace luxurious bar with a conservatory. Accommodating up to 180 guests, it makes for the perfect late-night event with its dazzling atmosphere and breathtaking views.
In the summer, this venue is perfect for receptions, product launches and meet-ups. Offering some of the most beautiful, unobstructed views over St. Paul's Cathedral. With a comfortable sofa seating area and a retractable roof, this makes for a very versatile terrace, suitable for a large array of different events. We recommend arriving in a supercar like no other – enjoy the thrill ride and sleek design of the Lamborghini Huracan as you arrive at your event.
6. The Lounge
This gorgeous Japanese venue located in London's Heron Tower is comprised of a restaurant, three bars and a private dining room with the most luxurious aesthetics. Whilst offering a great-sized venue for networking, wedding and birthday parties, the lounge is also complete with a projector, screen and AV system for complete versatility. 
This venue is capable of holding up to 60 guests and can dine up to 40. With gorgeous views across the whole of London, this venue is definitely one to make note of. Arrive at The Lounge in a Rolls-Royce Wraith, the combination of both its electrifying performance and graceful styling excites even the most insatiable seeker.
7. Victoria and Albert Museum
The V&A Museum truly reflects its reputation as the world's leading museum of art and design. With nine event spaces, you'll undoubtedly be able to find something for you and your guests here at the Victoria and Albert Museum. Holding up to 400 guests for dinners or 900 for summer parties, this museum makes for the most luxurious event for award ceremonies. 
Being able to put any idea together, the creative team at this venue thrive on helping plan the event the exact way you can imagine it. And we can ensure your party arrives in style with our fleet of eloquent chauffeured executive Mercedes-Benz V-Class' and Mercedes-Benz S-Class' for a relaxed and smooth journey to your special event. 
8. Wildside and Ferus
One of London's latest rooftop hotspots, the Wildside and Ferus at Savage Garden is a truly unique venue. 12 stories high and isolated from London's concrete jungle, this bar is like no other.
With jaw-dropping views, delicate decor and a luxurious menu with cocktails to complete your perfect evening, Savage Garden provides the ideal atmosphere. The magnificent venue also boasts two stunning 360-degree terraces, both of which are within sight of the Shard and the Tower of London.
With a guest capacity of 56, this venue is perfect for those late-night drinks, parties and networking events.
If you are looking for private or corporate concierge services around London to attend any of these special events, we offer a range of bespoke packages, including jet chartering and chauffeur services, bespoke to your needs. 
Whatever you are seeking, contact us today and we will be happy to discuss the right package to ensure you arrive at the event in style.
Recent Posts
Christmas Concierge Services in London
Posted by
Gemma
on
05th December 2019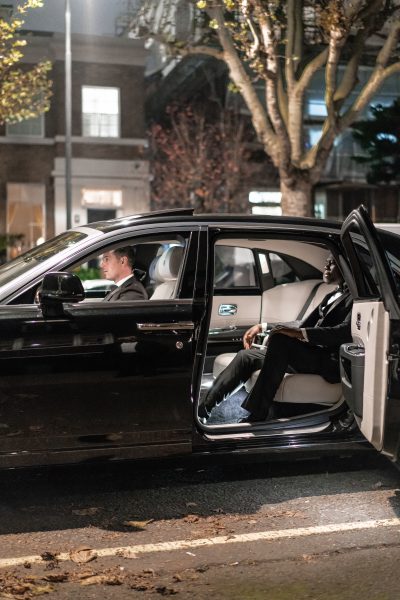 Chauffeurs & Supercars – The Most Luxurious Way To Travel Around London
Posted by
Gemma
on
29th June 2018