How To Make The Most Out Of Your Chauffeur Service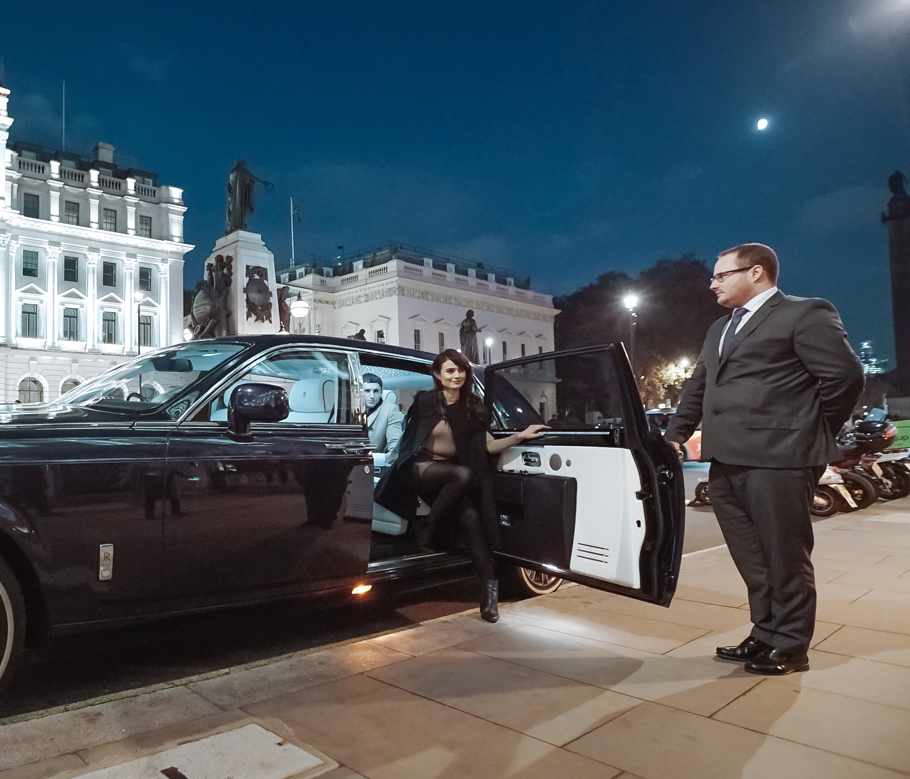 Sometimes, you may be very limited on time and driving can become very time-consuming.  Whether it's for a business event, personal occasion or travelling to the airport, hiring a chauffeur can allow you to be productive in your commute and get all your hours back. 
By hiring a private chauffeur service, you can eliminate distractions such as concentrating on the road, so you can invest all of your concentration into your tasks. Alternatively, you can use this time to prepare for an interview, go over your notes or simply relax. 
Here at AZ Luxe, we've listed a list of our favourite ways to make the most out of your chauffeur experience.
Always Arrive On Time
With a professional chauffeur, they will research your journey beforehand by looking up congestions, traffic and potential road obstructions to ensure you get to your destination on time with peace of mind. Our drivers at AZ Luxe will make sure that you arrive on time for flights, meetings, appointments, wedding occasions and other crucial events.
Local Knowledge
Our professional chauffeurs know the city like the back of their hand. They have the required knowledge when travelling around London. They know quicker routes and can complete obscure routes where others cannot. Whilst a lot of taxi services and Ubers rely on a GPS, our chauffeurs are familiar with every location and are able to guide you to your destination via the quickest route even when the GPS fails.
Less Stress and Frustration
Driving can be very frustrating and stressful without any prior research. Time you could have spent replying to an important email or reading your agenda is instead spent worrying about traffic jams, roadworks and an unfamiliar city route. However, with a private chauffeur, you can sit back, relax, and catch-up on work or other tasks.
Direct Pick-Up
The chauffeur will patiently wait for their passenger(s) without charging them extra. Customers can choose exactly where they want to be picked up for convenience. Occasionally, a taxi driver may ask you to walk somewhere more convenient for pick-up. They will sometimes take a longer route to charge you more, and they may even be late. With our chauffeur service, you can avoid these inconveniences and ensure your driver is on time.
Arrive In Style
Professional chauffeurs take pride in the appearance of themselves and their car, ensuring that your journey is made to feel luxurious. They also ensure that the cars are immaculate and well-presented, giving you a highly professional image and the ability to represent yourself in an optimum way, to create a fantastic impression at your meeting. 
Avoid Parking Difficulties
Finding a free car space can be infuriating and sometimes a never-ending task in busy cities like London. You can waste time which could be spent being productive and this may even make you late to that important business meeting. Whereas hiring a chauffeur means they can drop you straight outside your destination for complete convenience.
Comfort and hygiene:
All of our chauffeur cars offer ultimate privacy, so you can make phone calls and reply to emails in peace. With taxi services, you are never promised full privacy or cleanliness, whereas our professional chauffeur service guarantees comfort and privacy.
At AZ Luxe, we have a range of services, including supercar hire, chauffeur services and private jet charter. You too could be chauffeured around London in luxury in the Rolls Royce Phantom. Whatever you are seeking, contact us today and we will be happy to discuss the right package for you to make your London experience one to remember.
Recent Posts
Chauffeurs & Supercars – The Most Luxurious Way To Travel Around London
Posted by
Gemma
on
29th June 2018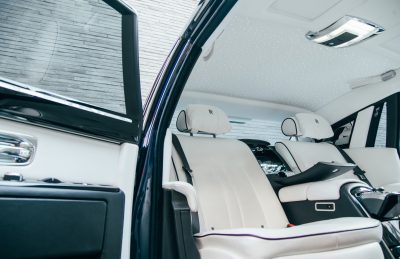 Chauffeur Services: Your Business is our Business
Posted by
Gemma
on
26th April 2019