Chauffeur Services London | Explore London in Style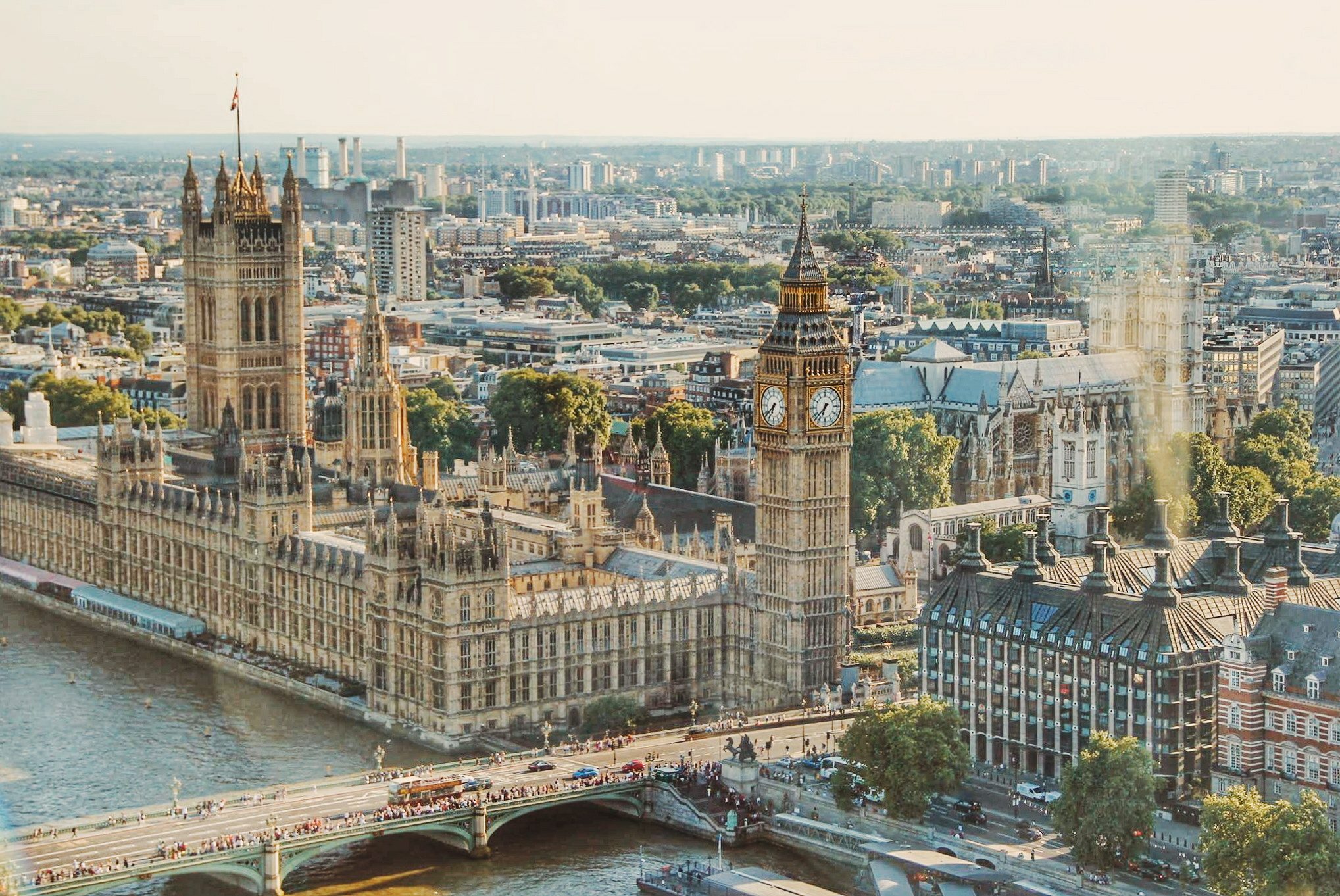 Exploring London in Style: How Chauffeur Services Can Enhance Your Trip
Uncover the enchanting
city of London
like never before with the luxurious touch of chauffeur services. From iconic landmarks to hidden gems, navigating the bustling streets of London can be an overwhelming experience, especially for first-time visitors. That's where chauffeur services come in, providing unparalleled comfort, style, and convenience.Imagine arriving at
Buckingham Palace
 or
The Tower bridge
in a sleek,
chauffeured vehicle
, skipping the hassle of parking or navigating public transportation. With a knowledgeable and professional driver at your service, you can sit back, relax, and embrace the city's beauty from the comfort of a luxurious car. But
chauffeur services
offer more than just transportation; they elevate your entire trip by providing insider tips, personalized itineraries, and a seamless travel experience. Whether a history buff exploring the
British Museum
or a shopaholic indulging in retail therapy on
Oxford Street
, a professional chauffeur ensures you make the most of your time in the captivating city.So, why settle for average when you can
explore London in style
? Discover the endless possibilities of an unforgettable journey with chauffeur services and let the city weave its magic around you.
Exploring top attractions with a chauffeur
London is home to some of the world's most famous
landmarks and attractions
. With a chauffeur service, you can effortlessly explore these must-see sights. Here are a few top attractions that can be conveniently visited with a chauffeur:1.
Buckingham Palace
: No visit to London is complete without a stop at the official residence of the
British monarch
. With a chauffeur, you can arrive at
Buckingham Palace
in style and witness the
Changing of the Guard ceremony
, a time-honoured tradition that attracts visitors worldwide.2.
The Tower of London
: Explore the rich history of England at the
Tower of London
, a UNESCO World Heritage Site. You can easily access this iconic fortress with a chauffeur service and delve into its intriguing past. Marvel at the Crown Jewels, walk along the ancient walls and immerse yourself in centuries of fascinating history.3.
The British Museum
: Housing a vast collection of art and artefacts from around the globe,
the British Museum
is a treasure trove of human history. With a chauffeur, you can arrive at this cultural gem and
explore its exhibits
at your own pace. From the Rosetta Stone to the Egyptian mummies, the museum offers a captivating journey through time.
Benefits of a private chauffeur for shopping and dining
London is a paradise for shoppers and food enthusiasts alike. With a private chauffeur, you can indulge in retail therapy and culinary delights without any hassle. Here are the benefits of having a chauffeur for shopping and dining experiences:
1. Convenience and comfort: Carrying shopping bags or navigating public transportation can be tiring, especially after a long day of exploring. A chauffeur service ensures that you can relax and enjoy the ride between shopping destinations. Your driver will handle the logistics, allowing you to focus on finding the perfect souvenirs or fashion pieces.
2. Insider recommendations: London offers a plethora of shopping options, from high-end boutiques to vibrant street markets. Your chauffeur can provide valuable insights into the best shopping districts based on your preferences. Whether you're looking for luxury brands on Bond Street or vintage treasures in Camden Market, your chauffeur can guide you to the most suitable locations.
3. Fine dining experiences: London is renowned for its diverse culinary scene, with Michelin-starred restaurants, trendy cafes, and traditional pubs. With a private chauffeur, you can indulge in a gastronomic adventure without worrying about driving or finding parking. Your chauffeur can recommend popular dining spots or take you to hidden gems known only to the locals.
Chauffeur services London for airport transfers
Arriving or departing from London's busy airports can be a daunting experience, especially if you're unfamiliar with the city. Chauffeur services offer a seamless and stress-free airport transfer experience. Here's why you should consider hiring a chauffeur for your airport transfers:
1. Timely and reliable: After a long flight, the last thing you want is to wait in long taxi queues or navigate public transportation with heavy luggage. A chauffeur service ensures that you'll have a dedicated driver at the airport, ready to assist you with your bags and promptly transport you to your destination.
2. Flight tracking: Chauffeur services often utilize advanced technology to track your flight's arrival time. This facility means that even if your flight is delayed, your driver will be informed and adjust the pickup time accordingly. You can have peace of mind knowing you won't be stranded at the airport.
3. Meet and greet: Upon arrival, your chauffeur will be waiting for you at the designated meeting point, holding a personalized sign with your name. This personalized service adds a touch of luxury to your travel experience and eliminates any confusion or stress of finding your way in a busy airport.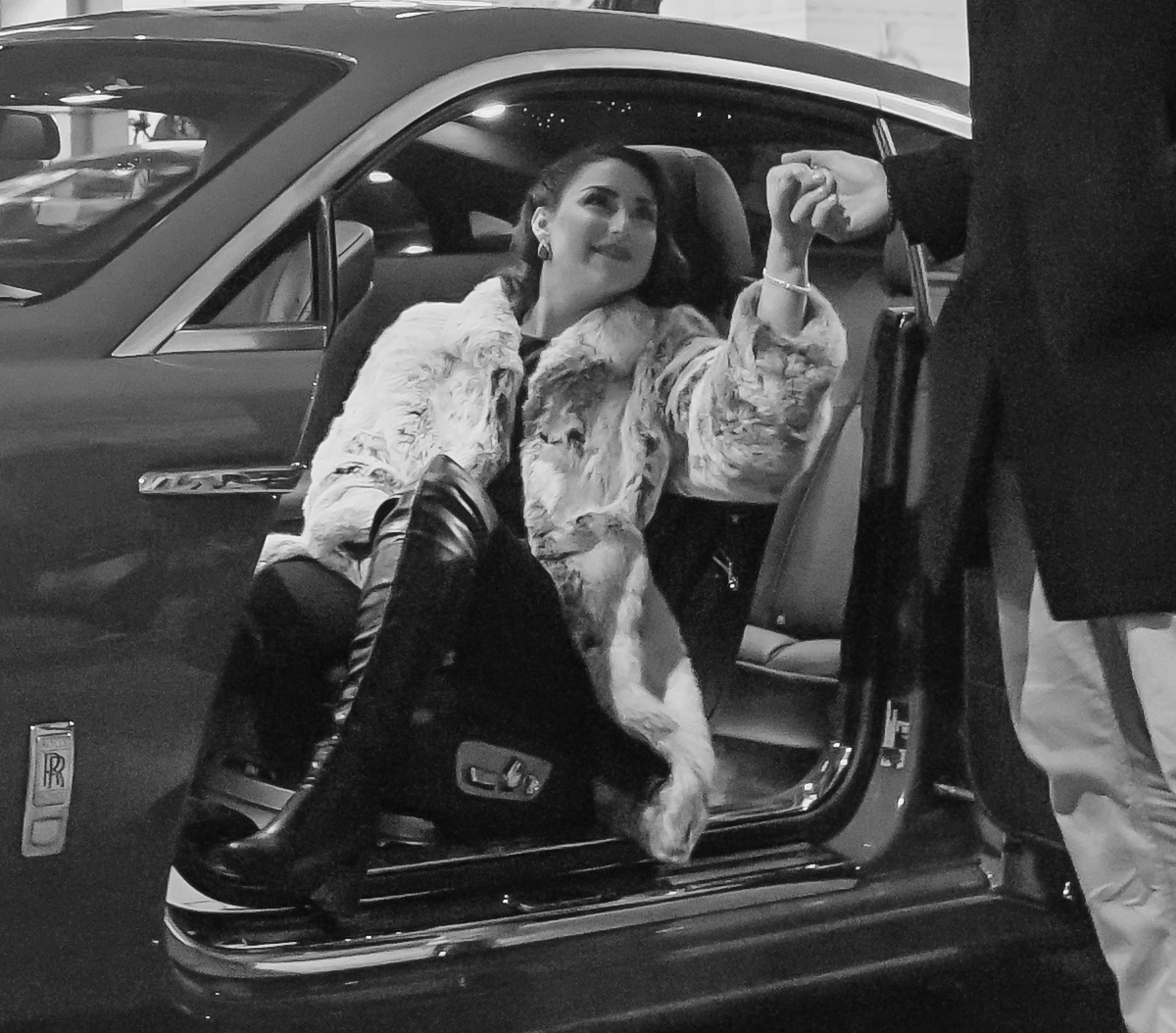 Tips for choosing the right chauffeur service
Choosing the right chauffeur service is crucial to ensure a smooth and enjoyable experience during your London trip. Here are some tips to help you make the best choice:
1. Research and reviews: Before deciding, research different chauffeur services in London and read reviews from previous customers. Please pay attention to their reputation, reliability, and customer feedback. This finding will give you an idea of the level of service you can expect.
2. Fleet and vehicle options: Consider your transportation needs and preferences. Does the chauffeur service offer a diverse fleet of luxury vehicles? Whether you prefer a classic sedan, a spacious SUV, or an elegant limousine, ensure the service accommodates your requirements.
3. Professionalism and expertise: Look for a chauffeur service that emphasizes professionalism and employs experienced drivers. The drivers should be well-groomed, punctual, and knowledgeable about London's roads and attractions. A professional chauffeur can enhance your trip by providing excellent customer service and a memorable travel experience.
Luxury vehicles for a stylish experience - Chauffeur Services London
One of the highlights of hiring a chauffeur service in London is the opportunity to travel in style and luxury. Here are some of the luxury vehicles commonly offered by chauffeur services in London:
1. Mercedes-Benz: Known for its elegance and sophistication, the Mercedes-Benz S-Class is a popular choice among chauffeur services. With its spacious interior, plush seating, and advanced technology, this luxury sedan ensures a comfortable and stylish ride.
2. BMW: The BMW i7 is an excellent option for those seeking luxury and versatility. This iconic sedan offers a commanding presence on the road and a luxurious interior that exudes refinement and comfort.
3. Rolls-Royce: The epitome of luxury and prestige, the Rolls-Royce Phantom is the ultimate choice for those who want to make a statement. With its iconic design, unparalleled craftsmanship, and plentiful features, this chauffeur-driven car guarantees an unforgettable experience.
Advantages of using chauffeur services in London
When visiting a city as vibrant and diverse as London, it's essential to make the most of your time and experience everything it offers. Here are some of the advantages of using chauffeur services in London:1. Stress-free travel: London's traffic and complex road systems can be daunting for visitors. By hiring a chauffeur service, you can avoid the stress of navigating unfamiliar roads and focus on enjoying your trip. The experienced drivers are well-versed in the city's layout and can efficiently transport you to your desired destinations. 2. Local expertise: Chauffeur services London often
employ drivers with extensive knowledge
of the city's history, culture, and attractions. They can provide valuable insights and recommendations, allowing you to explore London like a true insider. Whether you're interested in historical landmarks, trendy neighbourhoods, or hidden gems, your chauffeur can guide you to the best spots.3. Time-saving: Time is precious, mainly when you have limited days to explore a city. With a chauffeur service, you can maximize your time by avoiding unnecessary detours, traffic jams, and parking hassles. Your driver will plan the most efficient routes, ensuring you cover more ground and see more of London's iconic sights.
Cost of hiring a chauffeur service in London
The cost of hiring a chauffeur service in London can vary depending on several factors, such as the duration of service, the type of vehicle, and any additional amenities requested. While chauffeur services may seem more expensive than traditional transportation options, their benefits and convenience often outweigh the cost. When assessing the cost, it's essential to consider the value of your time, comfort, and overall experience.
While chauffeur services in London provide a range of benefits and luxury options, it's important to consider the cost before making a decision. The cost of hiring a chauffeur service can vary depending on several factors, including the type of vehicle, the duration of the service, and any additional services or amenities requested.
Conclusion: Make the most of your trip with London Chauffeur services
When you choose to explore London with a chauffeur service, you open yourself up to a world of personalized experiences. Your journey begins the moment you step into the luxurious vehicle, greeted by a professional driver who is not only well-versed in the art of driving but also knowledgeable about the city's rich history and culture.
As you embark on your adventure, your chauffeur becomes more than just a driver - they become your local guide, sharing insider tips and hidden treasures that only a true Londoner would know. From the best places to grab a pint of traditional ale to the hidden alleyways that lead to charming boutiques, your chauffeur is there to help you discover the city beyond the surface.
Not only do chauffeurs provide a seamless travel experience, but they also offer a level of comfort that is unmatched. As you sit back in the plush seats of your chauffeured vehicle, you can enjoy the stunning views of London passing by, without the distractions of navigating through traffic or worrying about finding parking. It's the epitome of luxury, allowing you to truly relax and soak in the beauty of the city.
Recent Posts