5 Reasons to Hire a Luxury Chauffeur Service in London
Posted by
Gemma
on
09th September 2020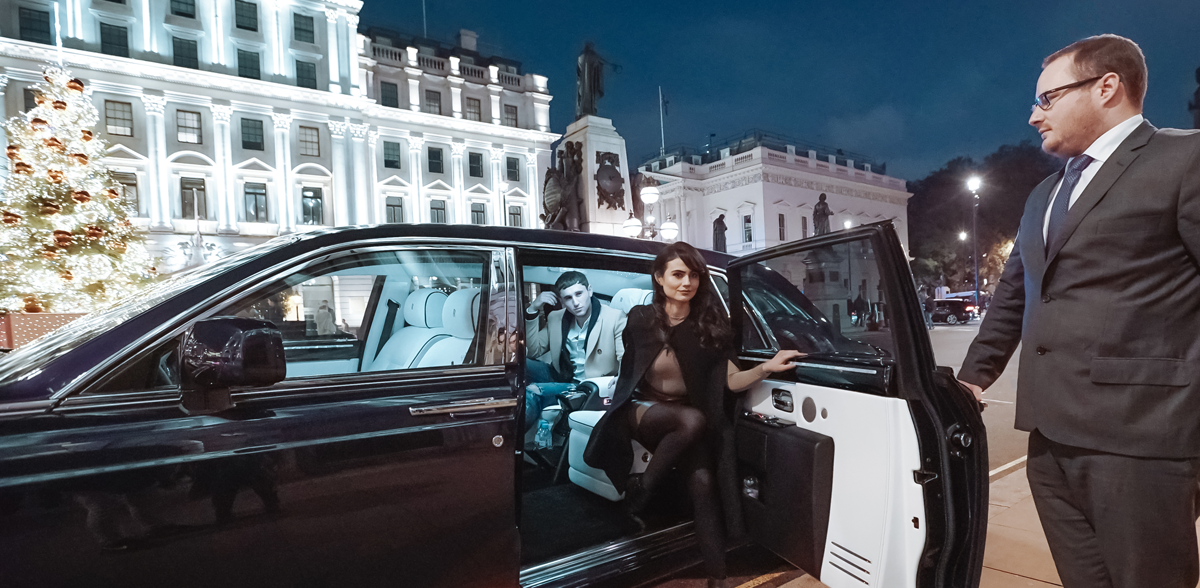 Luxury chauffeur services offer a professional solution to individuals who need transportation around London, whether it be for business, an important event, airport transfers, or for a family trip. There are a whole host of reasons why you should hire a luxury chauffeur driven car, but AZ Luxe has created a list of five reasons to tempt you. 
1. Chauffeur services are highly reliable
Choosing to travel by chauffeured car will give you a much more reliable service than black cab taxis or their ride-sharing app counterparts. Our chauffeurs are experienced and vetted drivers who know their way around Central London and the greater areas like the back of their hand and you will never get lost or overrun the meter in an AZ Luxe vehicle.
Your luxury transportation will also have improved punctuality for your business meetings or important events, meaning you will never have to worry about tight schedules or congested roads.
2. Choosing a chauffeur allows you to be productive
Travelling in a luxury car driven by a chauffeur will allow you to multitask whilst you travel and be more productive. Imagine being able to complete that presentation as you're being driven to your meeting, or video calling your newest client on the way to your destination?
All of our Rolls Royce automobiles at AZ Luxe have built-in WiFi, meaning you'll never be out of reach. Many of our cars also have no G-force and reduced leaning to avoid eye strain or car sickness as you work and travel. 
3. Comfortable and stylish transport
Comfort and style are always one of the top priorities for those looking to hire a professional chauffeur service. AZ Luxe offers a selection of luxury vehicles, from the Rolls Royce Phantom to the Mercedes S Class,  for executive trips to travel through London in confidence. 
Choosing a chauffeur service also has the added benefit of professional, smartly attired drivers offering impeccable service, as well as immaculately maintained vehicles to stand up to your highly professional image.
4. Saves you energy and headaches
Chauffeur service will save you both energy and headaches by allowing you to avoid the stress of finding a place to park, the stress of road works, or dealing with traffic jams. You can relax as your driver transfers you to your destination quickly, hassle-free, and on time. 
With a chauffeur, you won't have to worry about staying under the limit as you enjoy another glass of wine or champagne, you can always rest assured that your driver will get you home safe and sound.
5. Travelling by chauffeur is safer
One of your biggest concerns whilst travelling at the moment is your safety and following the social distancing measures. If you choose other transport methods than a chauffeur-driven vehicle, you face the risk of infection by coming into contact with many people. The most popular method of transport in  London, the tube system, is used by up to 2 million people every day, this is a chance you don't want to take. 
By hiring your own London chauffeur service, either for you or your whole family, you will minimise the risk of infection. The hygiene and the safety of our passengers are of paramount concern to AZ Luxe, so you can get peace of mind that you will stay safe in our luxury vehicles. Find out more about our Covid-19 Travel Guidance. 
Whether you'd like to find out more about a particular luxury vehicle or you're seeking further guidance based on your choice of plans, contact us today, so we can discuss the perfect London chauffeur service that will enable you to arrive in style.
Recent Blogs
What Business Travellers Need to know During Coronavirus Pandemic
Posted by
Gemma
on
18th March 2020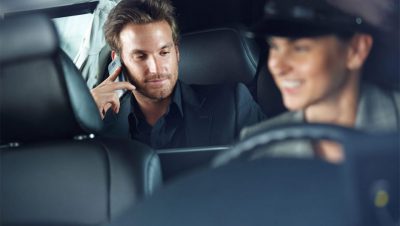 Chauffeur Services: Your Business is our Business
Posted by
Gemma
on
26th April 2019